Figurative Language Anchor Chart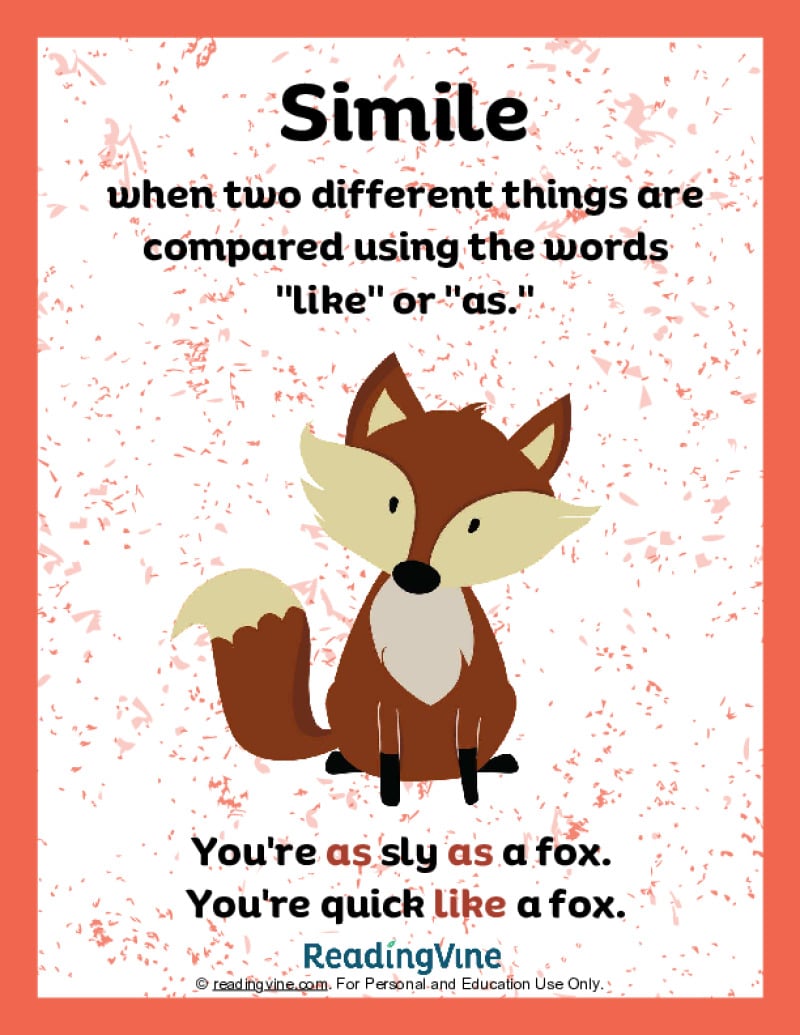 Welcome to our figurative language anchor chart resources! Whether you're a learner or a teacher, the realm of figurative language brings a wonderful and challenging journey that enhances both reading comprehension and writing prowess. Figurative language adds depth and vividness to the texts we read and write. The different types of figurative language allow for the whimsical and meaningful conversion of ordinary expressions into captivating language that appeals to our senses. By understanding metaphors, similes, personification, and more, writers help readers understand emotions best captured in language that is less literal and straightforward. As writers, integrating figurative language empowers writers to communicate complex ideas with creativity and a unique voice.
Figurative language instruction can facilitate both learning and joy. Here are some tips for teaching the many types of figurative language:
connect with figurative language by noting when we use it in our day-to-day language
share common or cultural uses of figurative language
read different genres to spot and appreciate various forms of figurative language
include requirements for writers to utilize similes, metaphors, and other figurative language in their original writing
Unraveling the magic of figurative language can spark enthusiasm for both reading and writing. Have fun with this engaging topic!
Downloadable Figurative Language Anchor Chart Resources