I Come to My Journey's End
Get the passage & questions on one printable PDF.
Author: Robert Louis Stevenson
Chapter II passage: Robert Louis Stevenson's "Kidnapped" is a historical novel published in 1886. The book tells the story of David Balfour and his adventures in 18th century Scotland. After reading the passage, students will use context clues to answer questions on the language in the text.
Topic(s): Adventure / Thriller, Historical Fiction. Skill(s): Context Clues. Genre(s): Prose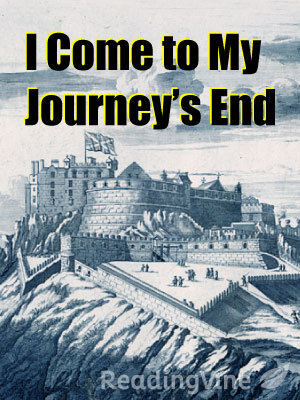 The narrator of Kidnapped is David Balfour, a young man in 17th century Scotland. After the death of his parents, he must take care of himself. In this passage, he has been given a letter to take to his uncle in Cramond, a village outside Edinburgh.
————————————-
On the forenoon of the second day, coming to the top of a hill, I saw all the country fall away before me down to the sea. In the midst of this descent, on a long ridge, the city of Edinburgh was smoking like a kiln. There was a flag upon the castle, and ships moving or lying anchored in the firth; both of which, for as far away as they were, I could distinguish clearly. Both brought my country heart into my mouth.
Presently after, I came by a house where a shepherd lived. I got a rough direction for the neighborhood of Cramond. I worked my way to westward, till I came out upon the Glasgow road. And there, to my great pleasure and wonder, I beheld a regiment marching, every foot in time. An old red-faced general on a grey horse was at the one end, and at the other the company of Grenadiers. The pride of life seemed to mount into my brain at the sight of the red coats and the hearing of that merry music.
Reading Comprehension Questions
Get the passage & questions on one printable PDF.