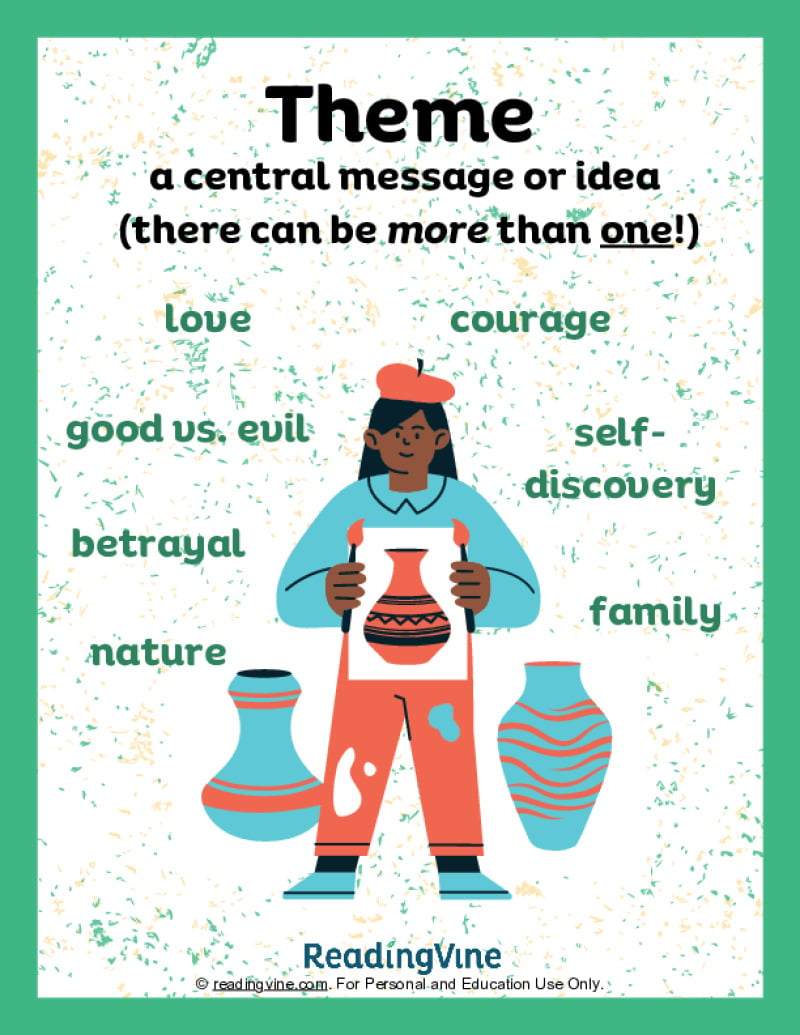 Welcome to our theme anchor chart section! While purpose and genre can vary widely, it's true that nearly all texts contain themes, or universal, underlying messages and ideas. From our favorite movies to our most beloved stories, all media seeks to communicate something, and this "something" is often supported by a work's themes. By discovering and connecting with a text's themes, learners can better understand the author's purpose, build their empathy, and boost their critical thinking skills. Discussion and lessons related to themes and theme development can help learners advance their literary analysis skills overall.
Determining and analyzing themes is an important part of studying any genre. To make the most of analyzing for theme:
encourage active and close reading
use a diverse array of genres and tools to practice (don't forget about songs!)
bring in real-life connections; begin lessons so that they prime students for the experience of analyzing for theme
The journey of exploring themes is one that can be rich and fun! Consider creative and learner-driven options to spur engagement and deep analysis.
Scroll To Top