5 Letter Words That Start With C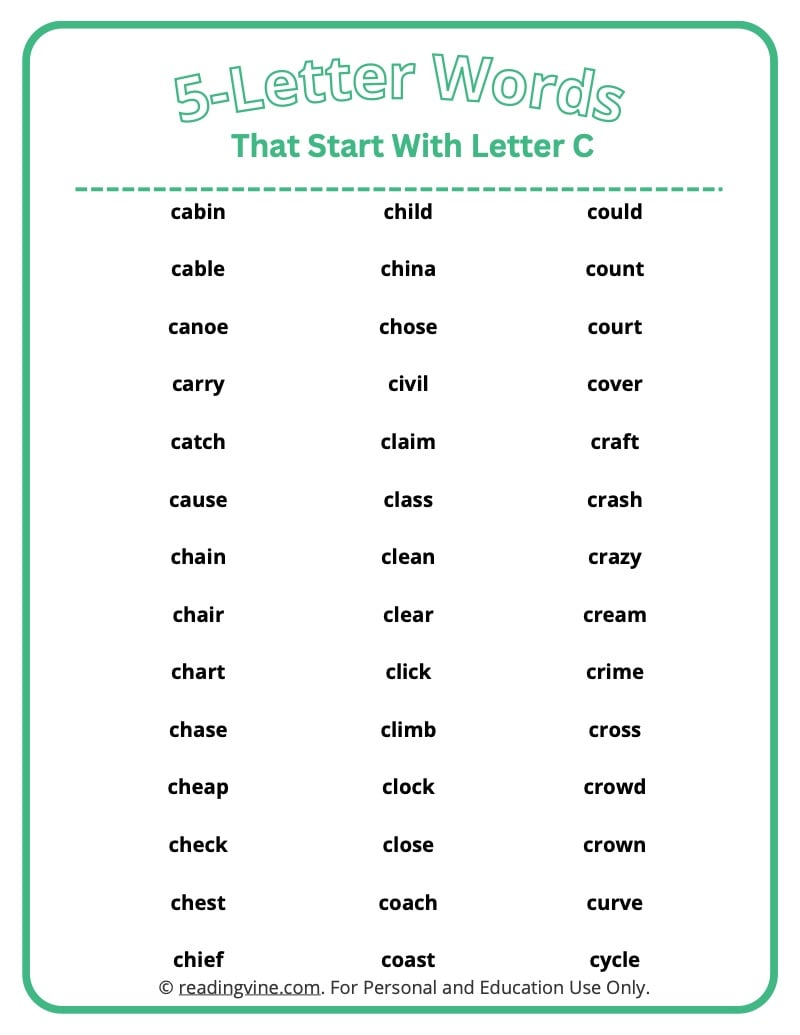 Here you'll find our 5 letter words that start with C with a printable word list and worksheets, created for students to help them learn new vocabulary words. Our assortment of 5 letter C words span different meanings and grade levels, from familiar nouns like "cabin" for kindergarten to 1st grade, to verbs like "claim" for 2nd to 3rd grade.
You'll find a variety of printable activities too, that students can use to learn 5 letter words that start with C, including study lists, word search activities, sentence activities, and more.
Here's our complete list, followed by the printable activities:
cabin, cable, canoe, carry, catch, cause, chain, chair, chart, chase, cheap, check, chest, chief, child, china, chose, civil, claim, class, clean, clear, click, climb, clock, close, coach, coast, count, court, cover, craft, crash, crazy, cream, crime, cross, crowd, crown, curve, cycle
5 Letter C Words Printable PDF Activities