Cause and Effect Anchor Chart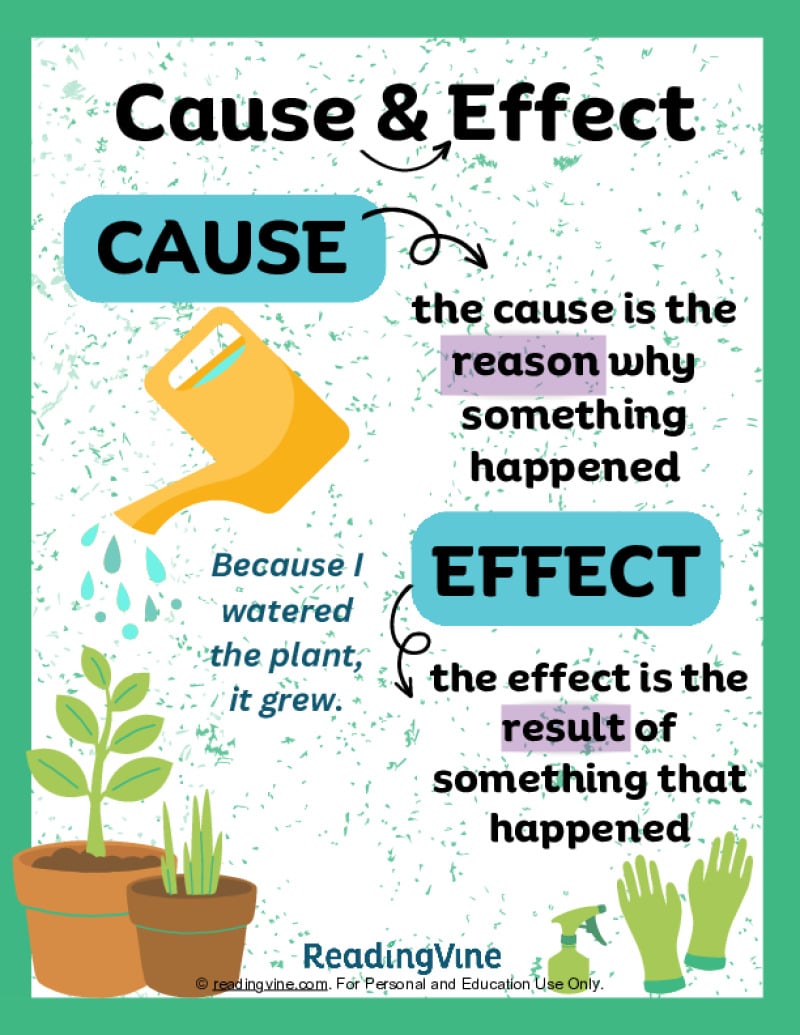 Here you'll find our cause and effect anchor chart resources! Across many genres, understanding the connections between actions and consequences is an important part of unlocking the details of a text's organizations and the implications of an event or other force ("cause"). Additionally, 21st century learners must be especially attuned to the many results ("effects") of those various causes. The fundamental skill of analyzing a text (or even writing something) that reveals a cause and effect relationship enhances critical thinking skills.
When teaching learners about cause and effect relationships and structure, it's important to:
unravel a text's sequence (order of events)
map cause and effect relationships to help learners visualize these connections
consider short- and long-term effects
predict outcomes and consequences to better understand the relationships between cause and effect
As learners explore different texts, it's important to diversify genres. Cause and effect can be part of poetry, fiction, rhetoric, and more, so by practicing with different text types, learners can grow more confident in their skills.
Cause and Effect Anchor Chart Resources - Downloadable PDFs