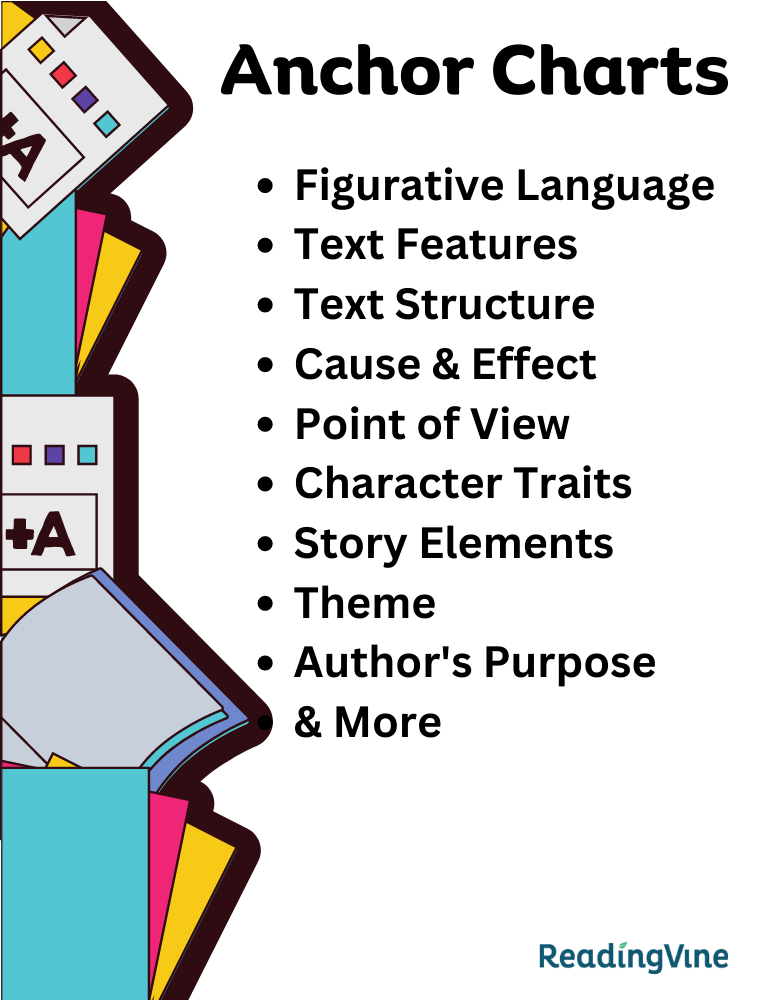 Anchor charts are visual learning tools used to support and reinforce instruction. They are traditionally created alongside the learner. As the teacher guides students through a reading, discussion, or other content, learners are directed to images and words displayed on a large chart or poster that are created collaboratively and in the moment or ahead of time. They serve as a reference point or "anchor" for students, providing them with essential information, concepts, or strategies related to a particular topic or subject.
Classrooms can contain multiple anchor charts so that learners can see and access important information with ease. This can be especially useful during classroom experiences that foster independence and self-reliance.
Anchor charts are designed to be visually engaging, with colorful illustrations, arrows, bursts, and bullet points that simplify concepts and ideas into a concise and easy-to-understand format. They can follow a theme and enhance a classroom space or adapt with units or topics of focus. They can be completely customized or designed according to your specific needs.
Anchor chart placement is important. For your youngest learners, make sure information is accessible and at eye-level. You might also consider printing small versions or folders, notebooks, journals, or even bookmarks! Finally, don't forget the potential in making your anchor charts digitally-accessible. Post your anchor charts to your website or learning management system so you can break the boundaries of your classroom wall and give students the same information at home. Turn your anchor chart graphic into a QR code for ease of access on documents, inside book covers, or in your classroom.
Links to Different Anchor Chart Resources