Compound Adjectives Worksheets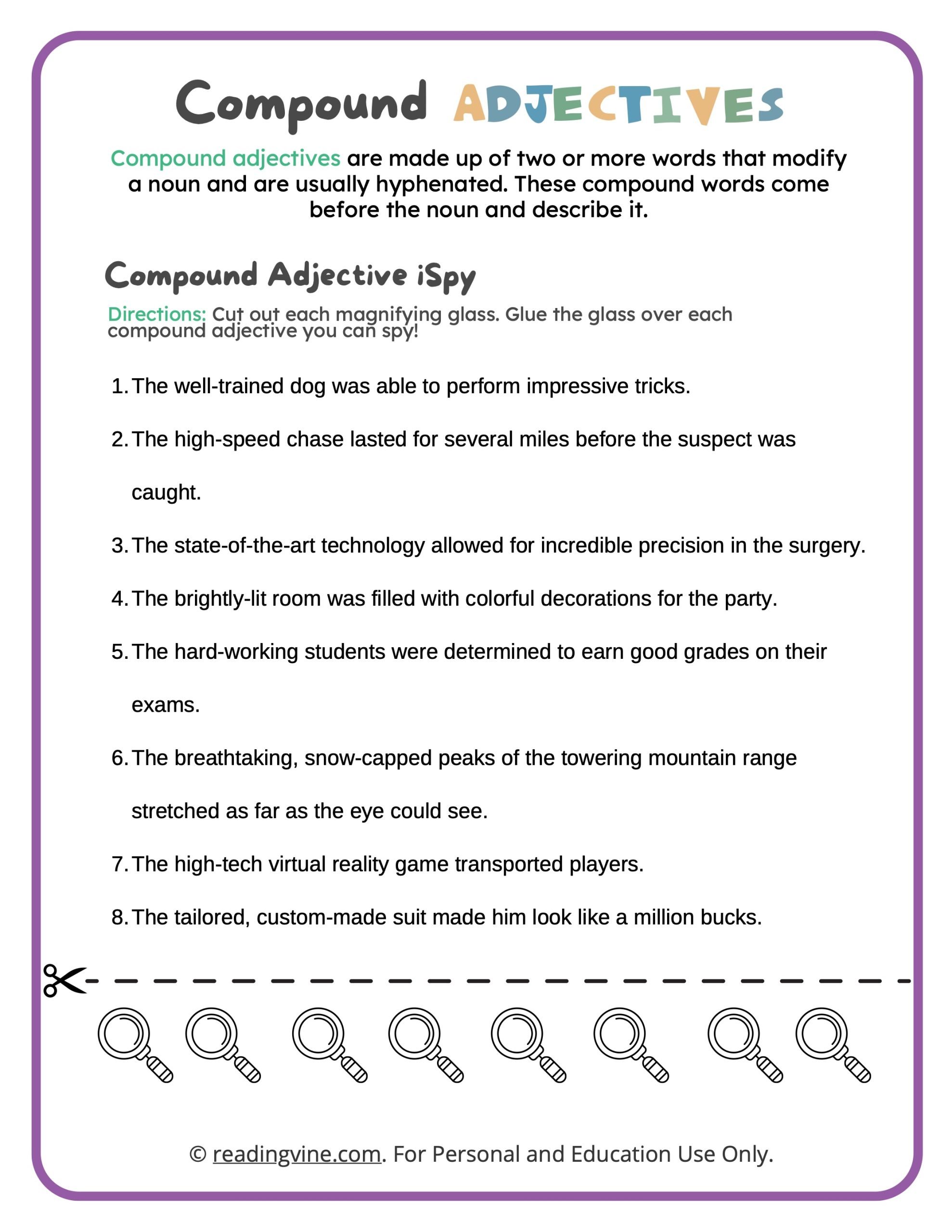 Compound adjectives can make writing more descriptive, colorful, and engaging. They can serve as a mighty team when describing characters, objects, or places in stories. For example, "wide-eyed," "rainbow-colored," and "ill-fated" are all compound adjectives. Compound adjectives are often seen when they appear as an adjective paired with a noun, as is "short-term," "long-term," and "long-distance." Read on to learn more and find some helpful compound adjectives worksheets!
To create a compound adjective, speakers or writers must combine two or more words to describe a noun. There are many, many combinations that allow writers to create compound adjectives. One popular combination includes an adjective and past participle (the form of a verb that ends in -ed), as in "old-fashioned" and "short-lived." A second combination includes an adjective and a present participle. For instance, in "yummy-smelling cookies" or "super-exciting roller coaster." There are many combinations of word types that can be used to create compound adjectives that provide stories with more interesting and engaging descriptors.
Compound Adjectives Worksheets
Scroll To Top