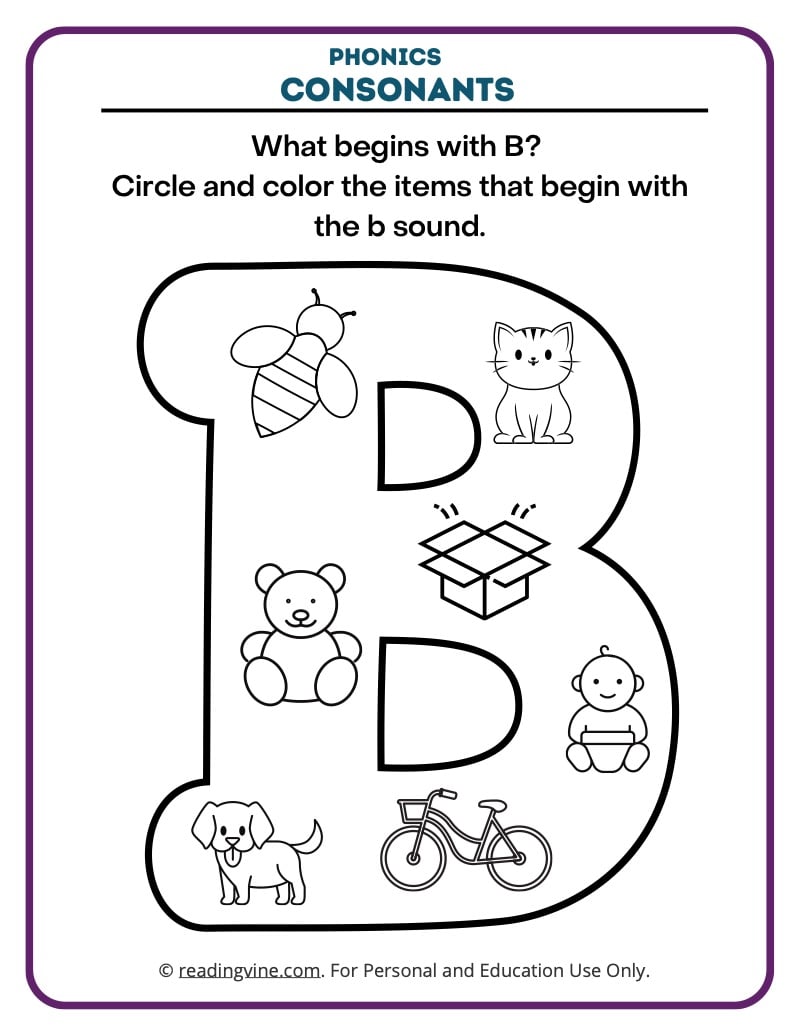 Here, you'll learn about the role consonants play in the alphabetic principle and why this is an important skill for students. You'll also find some printable consonants worksheets to practice with your young ones!
Consonants are the letters and sounds of the alphabet that can be combined with vowels to make words. There are 24 consonant sounds in English, which are represented by 21 written letters of the alphabet. Learning the sounds and written symbol of consonants is one of the earliest skills readers need.
Consonants typically make only one sound, making them a great place to start when teaching early reading skills. Here are the consonant letters of the alphabet: B, C, D, F, G, H, J, K, L, M, N, P, Q, R, S, T, V, W, X, Y, Z. These are the consonants which make more than one sound. We call these sounds the hard and soft consonant sounds. Some of the consonants are more complex, such as the letter Y. For example, the letter Y can make multiple sounds depending on how it's spelled in a word. It can also be used as a vowel. Here are some rules for when a sound is hard or soft: when the letter C is followed by the vowels i, e, or y, it makes it soft sound like in the word cycle. The same rule applies for the letter G, like in the word giant. As is the case for most every rule in English phonics, there will be exceptions.
Consonants in the alphabetic principle, the rule that written letters correspond to spoken sounds, are one of the earliest skills learned. Most words require consonants, and since they typically have one or two sounds, they're a good place for learner's to build confidence and begin their pattern recognition skills. Use the following scavenger hunt activity to develop early learners' understanding of consonant sounds! To begin, have your learner search the house for an object that begins with a chosen consonant sound. For a hands-on visual approach this game, try writing out or having your learner write out the consonants they have learned on sticky notes. Then, go around the house or area labeling items with the sticky note.
Consonants Worksheets
Students will identify the picture and sound out the word. Then, they will trace the consonant of the beginning sound and color the letter.
Students will enjoy coloring the different images found in each letter! For practice, students will be asked to circle or color the items that begin with the given beginning sound.