Coordinate Adjectives Worksheets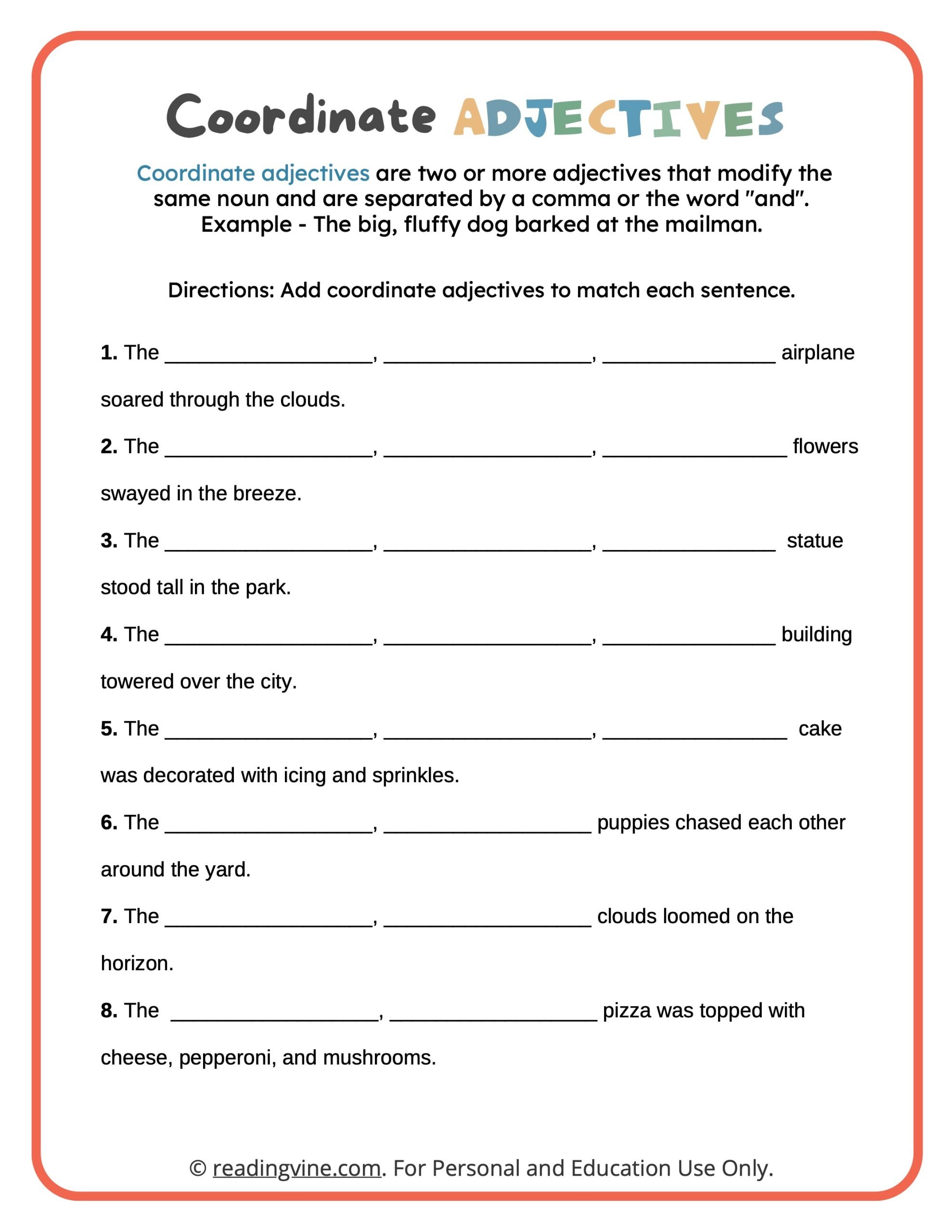 Coordinate adjectives work together to describe a noun in a sentence. Unlike other adjectives that come before or after the noun they modify, coordinate adjectives appear together and are separated by a comma. As a team, these types of adjectives give more details to better illustrate certain details about a noun. For example, instead of saying "The cat is small and orange," we can begin the sentence as "The small, orange cat…" using coordinate adjectives. This descriptive start allows speakers and writers to add interest!
Coordinate adjectives can add vivid details to our stories, essays, or descriptions. This helps the audience, whether they're listening or reading, better envision and imagine what is being described. Some simple pairings for coordinate adjectives include any combination of the following: size, color, texture, sound, taste, smell, and more! Remember to separate these adjectives with a comma (",").
Coordinate Adjectives Worksheets
Scroll To Top