Days of the Week Worksheets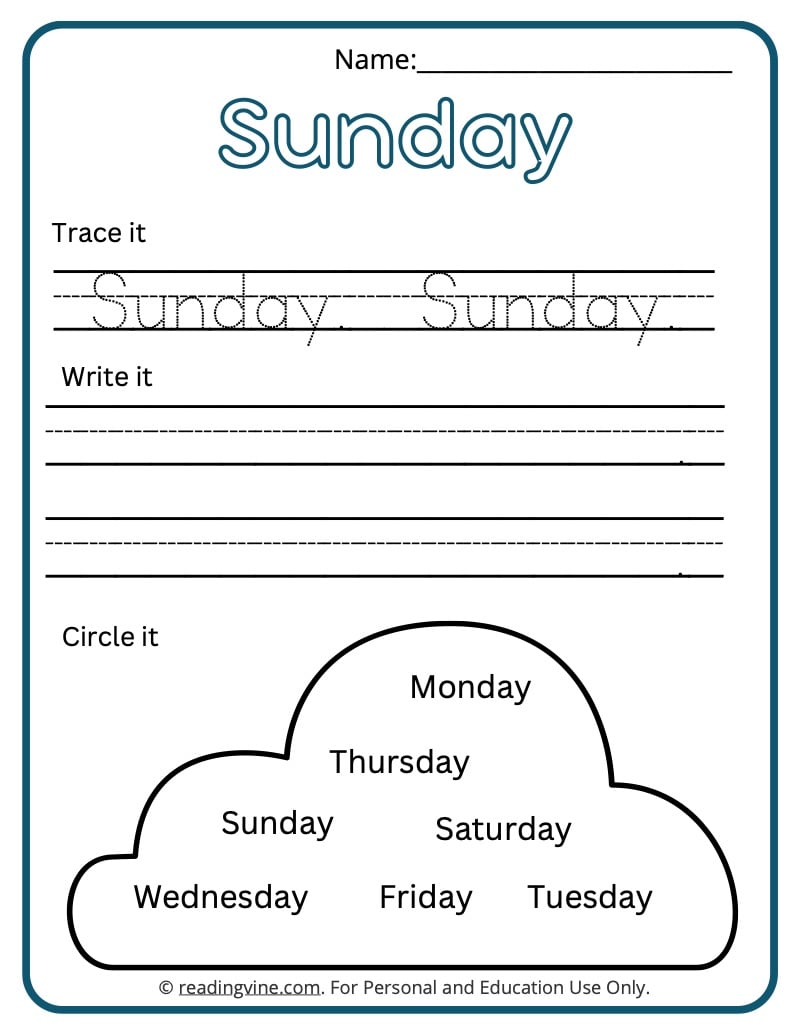 Students typically begin learning the days of the week during their preschool or early elementary years, around ages 4 to 6. These days of the week worksheets will help them learn this fundamental concept and help them to understand how time and sequence work in daily life. By grasping the order of the days and their names, children develop a sense of routine and structure, which helps with organization skills, time management, and the ability to plan and anticipate future events.
You'll find days of the week worksheets below for Sunday, Monday, Tuesday, Wednesday, Thursday, Friday, and Saturday as well as the Spanish days of the week, domingo, lunes, martes, miércoles, jueves, viernes, and sábado.
Days of the Week Worksheets
Scroll To Top