Harry Potter Reading Level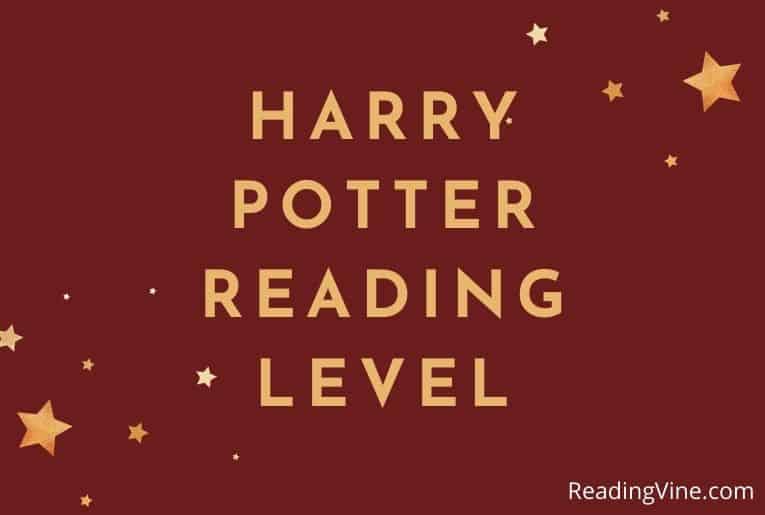 A world of wonder and magic
It's hard to imagine anyone who hasn't heard of Harry Potter. When J.K. Rowling penned the very first of the Harry Potter books back in 1997, who could have guessed that her gutsy boy wizard would become a worldwide sensation?
The adventure begins with a boy, Harry, who has a mysterious scar on his forehead. He lives in a little room crammed under the stairs at the house of his Aunt and Uncle. When mysterious visitors start to show up, and message-bearing owls begin to bombard the household, Harry starts to suspect that he might not be such an ordinary kid. What follows is an epic battle with evil that leads Harry on a quest to understand himself and his place in the world.
Is your child ready for Harry?
Kids of all ages are drawn to Harry's magical quest, but what is the reading level of Harry Potter? For today's discussion, we'll use the first book in the Harry Potter series, Harry Potter and the Sorcerer's Stone. When it comes to reading level, it matters which of Ms. Rowling's books you're looking at. (More on that later.) Let's look at The Sorcerer's Stone and see where it falls on some of the most common reading leveling systems.
Lexile Framework for Reading – After taking a standardized reading test, a child is assigned a reading level number which can be matched to appropriate books. Using this system, Harry Potter and the Sorcerer's Stone has a score of 880L.
Reading Recovery – This early intervention program uses a number and letter rating, starting with A and going all the way up to 34, to rank books by their difficulty level. Harry Potter and the Sorcerer's Stone has a Reading Recovery score of 28.
ATOS – The ATOS level of a book aligns it with the expected reading level of the average student at any given year in their education. Harry Potter and the Sorcerer's Stone's ATOS level is 5.5. In other words, a child who is reading at grade level should be able to read this book independently in the fifth month of the fifth grade.
Basal Equivalent – Similar to the ATOS score, the Basal Equivalent matches reading material to grades in school, starting with reading readiness. Harry Potter and the Sorcerer's Stone's Basal Equivalent is the fifth grade.
Fountas-Pinnell Guided Reading Level – In the Guided Reading setting, children are presented with reading material that will challenge them as they learn to master reading techniques they will later use while reading independently. Levels range, literally, from A to Z. Harry Potter and the Sorcerer's Stone has a Guided Reading Level of V.
DRA – Using their scores on the Developmental Reading Assessment test, this leveling system matches kids up with equivalent reading material. Harry Potter and the Sorcerer's Stone 's DRA score? 50.
What else to consider
Like all things in life, when looking at a book for your child, there's more to consider than the numbers. Here are some things to think about if you're considering encouraging your child to enter the magical realms with Harry.
Not all "Harrys" are created equal – This blog post covers J.K. Rowling's first installment in Harry's adventurous life. While the books are meant to be read as a series, that doesn't mean they have the same reading level. In fact, the reading level of the books generally increased as the series developed. The second book in the series, Harry Potter and the Chamber of Secrets, has a Lexile level of 940L. However, Harry Potter and the Half-Blood Prince, the last in the series, comes in at 920L.
Consider it a challenge – Harry's generally increasing reading level does have a plus side. If your child is really engaged by the material, and determined to follow Harry on his adventures, it just might encourage her to tackle material that is a little above her current reading level. Unless she is really frustrated by the difficulty, this can lead to some amazing leaps in her reading mastery.
Subject matter matters – While written for and about kids, keep in mind that the Harry Potter books have some very grownup subjects. Neglectful adults. Torture. Insanity. Murder! These can be the stuff of nightmares for younger kids. It can even be similar for older ones who might have a more sensitive nature. You know your child best. If you think these topics will be upsetting, or if you notice that they're upsetting her after she's already dived into the books, it may be time to let Harry Potter sit on the bookshelf for a few more years.
The movie tie-ins – While the movies that tie-in to the Harry Potter books definitely can add to the appeal the series has for your child, and encourage her love of reading, ratings matter here, too. Some of the Harry Potter movies were rated PG, while others earned a PG-13 rating, definitely a little above the recommended age range for most of the books. Only you know if your child will find the movies overwhelming.
Interest level – Interest level can be as important as reading level. After all, a boring book, no matter how accessible it is, won't inspire your child to keep reading. While Harry Potter and the Sorcerer's Stone is generally agreed to have a middle grade interest level, which meshes well with its reading level scores, some of the other books, like Harry Potter and the Half-Blood Prince, have about the same interest level but higher reading levels. This means they're not as good a fit, and some children will outgrow the series as their reading levels improve.