KWL Template Chart Library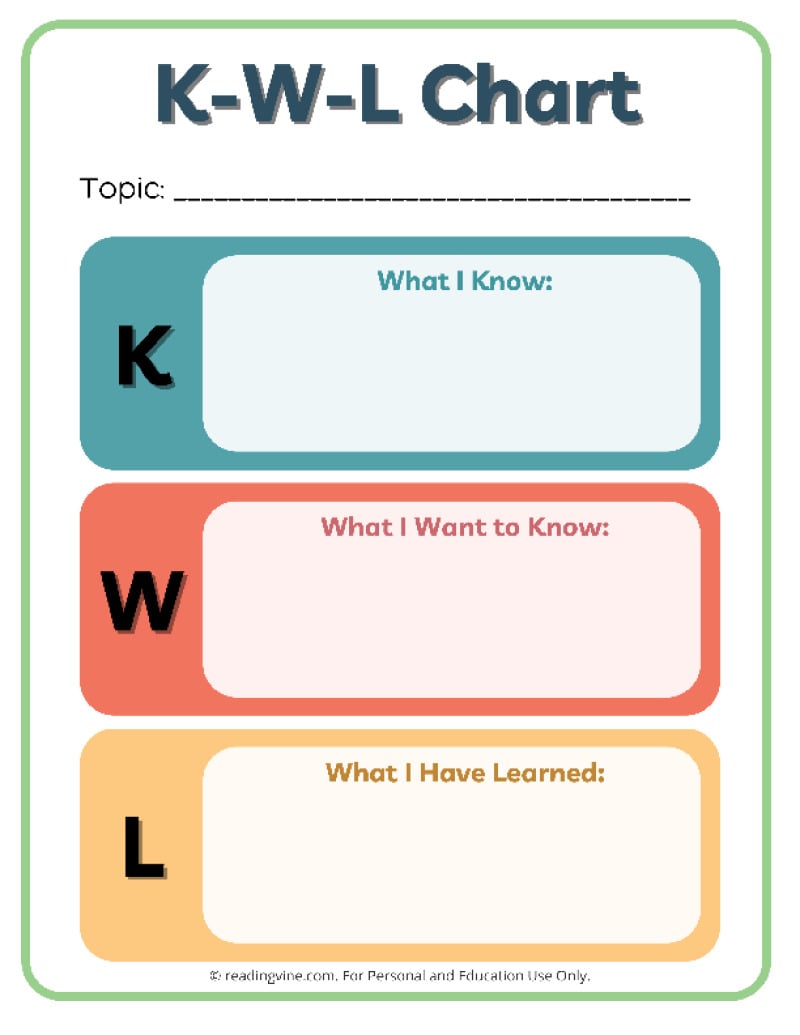 Free, Printable KWL Chart PDFs
A KWL chart template is often used in classrooms to help students organize their thoughts and make learning more effective. The chart is divided into three columns labeled 'K', 'W', and 'L', standing for "What I Know," "What I Want to Know," and "What I Learned." Before diving into a new topic, students fill in the 'K' column with things they already know about the subject. Then, they fill in the 'W' column with questions or topics they're curious about. As they learn, they complete the 'L' column with new information and answers to their questions. This helps students be more aware of what they're learning, making the whole process more engaging and meaningful.
Using a KWL chart is like going on a little learning journey. You start with a map of what you already know, set goals for where you want to go, and then fill in the details as you explore. Teachers love it because it encourages students to be active participants in their own learning, and it provides a quick way to assess what students have gained from a lesson.
We've included 15 different KWL Chart designs for you below. These are all printable PDF files, so just download and print!
KWL Chart Template Library (Printable PDFs)