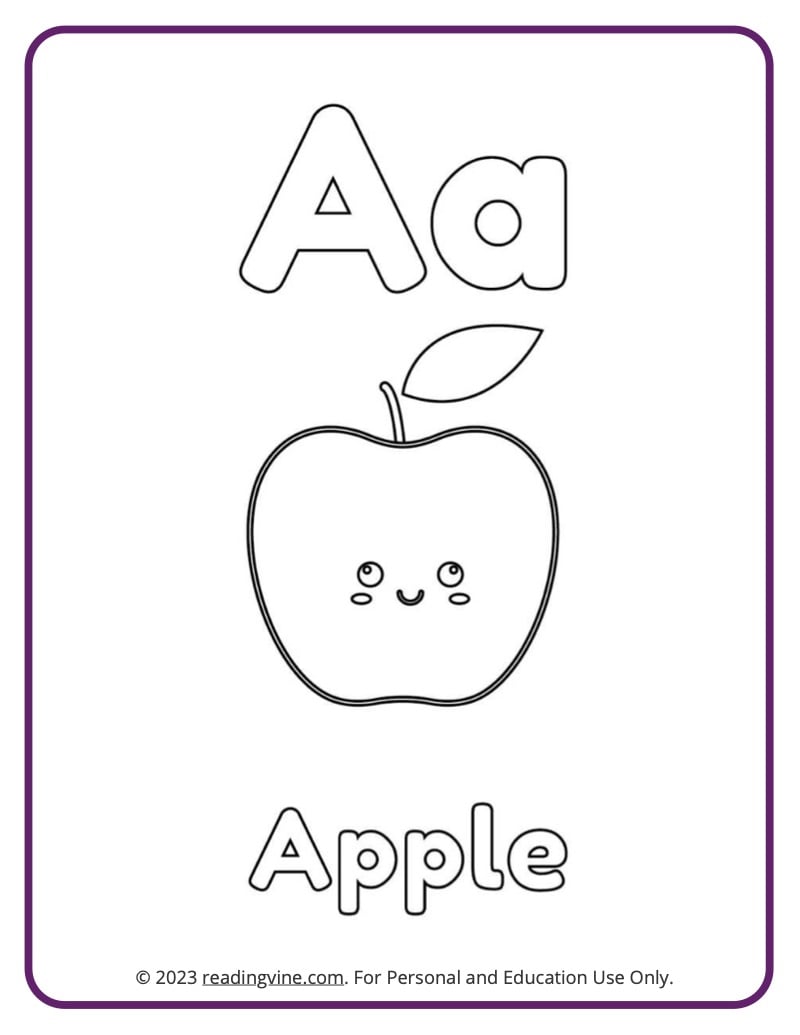 Check out these letter A coloring pages for preschoolers! Let your child explore colors as they color in the letter's different sections. This fun activity also supports their fine motor skills and hand-eye coordination.
Along with coloring, encourage your child to practice saying the letter A with basic words to help them recognize and associate it with familiar terms. Words like "ant", "ape", "apple", "arm", "all", and "ask" are perfect for starting. You can also (lightly) introduce more words such as "arrow", "angel", "anchor", "acorn", "air", "apron", and "artist" to help them understand how the letter A can be used. Engage in fun activities like pointing out objects that start with the letter A around the house or when you're out and about. Singing songs or creating rhymes featuring A-words can also be a delightful way to reinforce their learning. As your child grows more comfortable with the letter A, keep adding new words to their repertoire and practice blending sounds to form more complex words. This will further strengthen their pre-reading skills and lay the foundation for their reading journey.
Find the coloring sheets below by clicking on the title, downloading, and printing! Also, remember to explore our other letter A worksheets and bubble letter A templates!