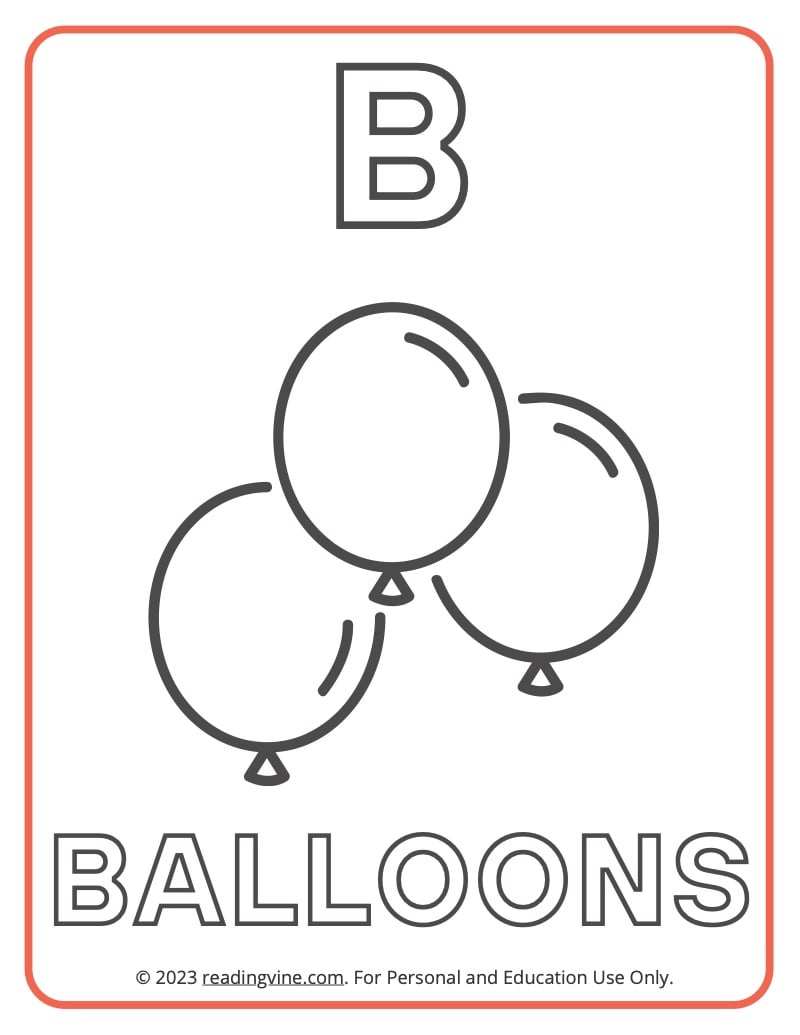 Here are some letter B coloring pages for preschool students!
As your child colors the letter B, it's a great opportunity to practice the sound of the letter using simple words that can effectively help them connect it to familiar words. Start with examples like "bat", "bag", "ball", "bee", "bus", and "bed". Gradually introduce more words such as "bear", "boat", "banana", "butterfly", "bubble", and "bunny" to enhance their vocabulary.
Get creative and engage in playful activities, like searching for B-words in books or spotting objects that start with the letter B around your home or while on a walk. Incorporate songs, stories, or rhymes featuring B-words to make learning more enjoyable and memorable.
To get the coloring sheets below, just click on the title, download, and print! And don't miss our other letter B worksheets and B bubble letters!