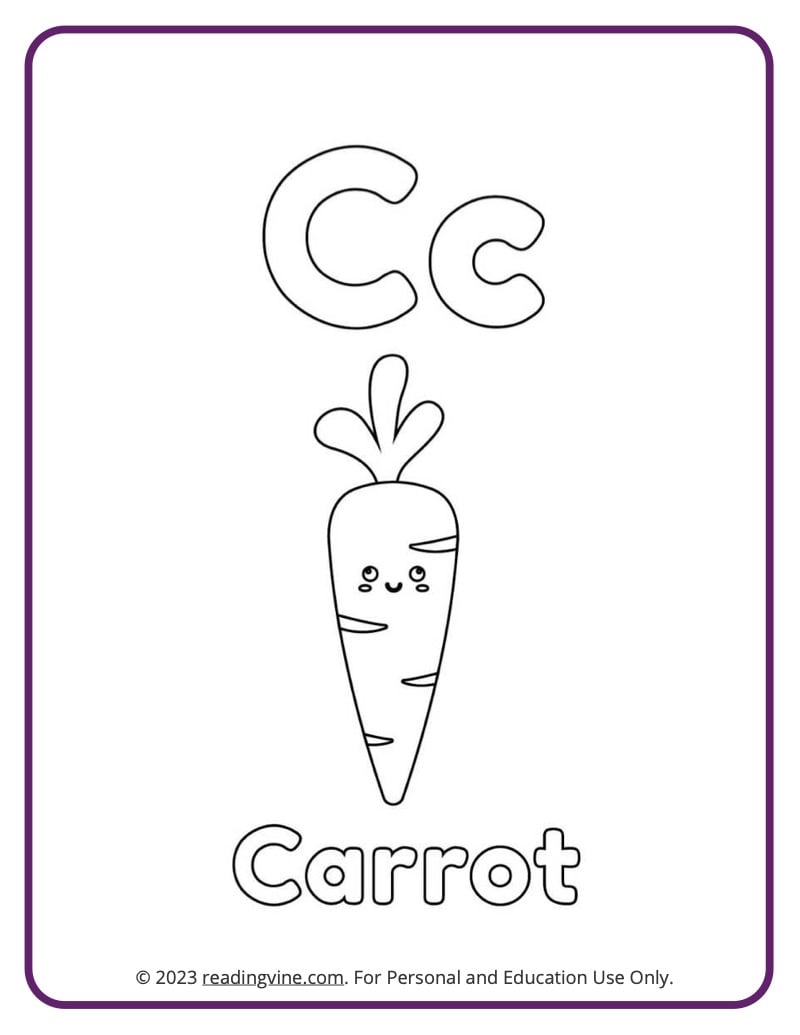 Welcome to our letter C coloring pages! The letter C is the 11th most frequent letter in the Fry list of sight words and is found in many common words such as "cat", "cookie", "camera", and "car". As your child colors the letter C and familiarizes themselves with words that start with C, they'll develop essential pre-reading skills.
Encourage your child to use their creativity and experiment with different colors while coloring in the different parts of the letter. This activity is not only fun but also helps with their fine motor skills and hand-eye coordination.
Additionally, practicing sounding out the letter C with simple words is an effective way to help your child recognize and associate the letter with familiar words. Words like "cup", "can", "candy", "carrot", "crayon", "corn", and "cow" are great examples to get started.
To print any of the coloring sheets below, simply click on the title, download, and print! Don't forget to check out our other letter C worksheets and Letter C bubble letters too!