Letter C Worksheets for Preschool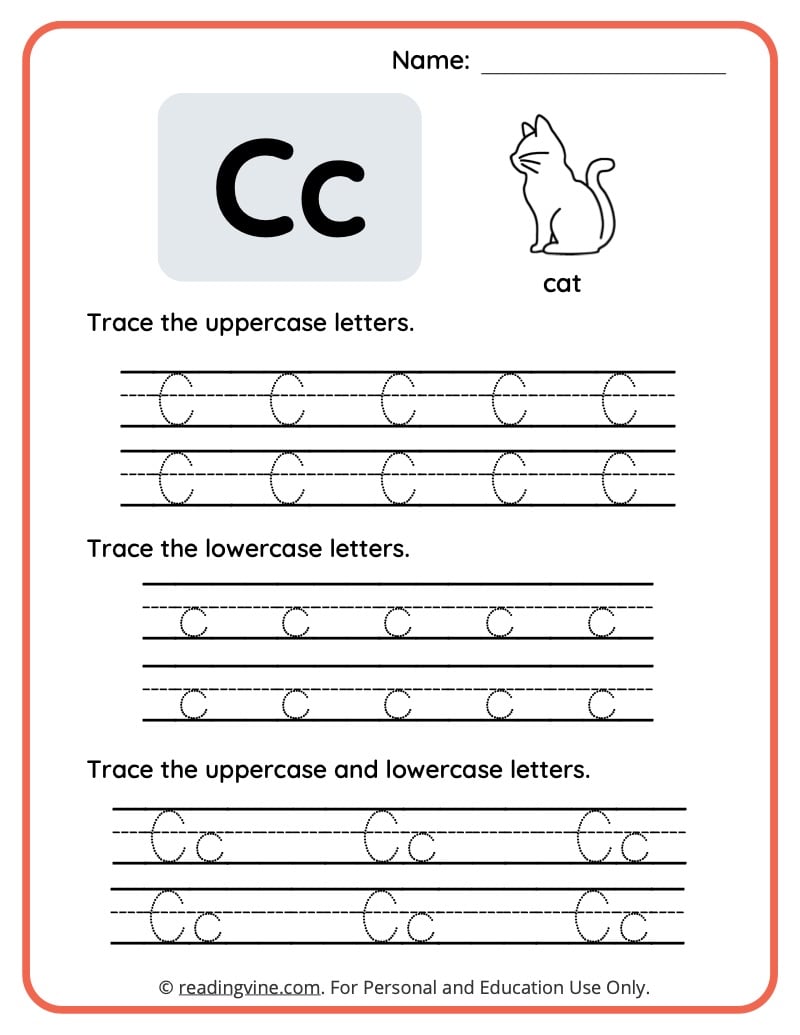 Below is our collection of printable letter C worksheets for preschool students. We've included several different types of printables to help your child learn the basics of the letter C, including a coloring page, hunt for the letter activities, a word activity, and uppercase and lowercase tracing exercises.
When teaching your child to write the letter C, make sure to introduce simple words that can help them understand the sound of the letter, like can, cold, and cow.
Did you know? Letter C represents almost 4% of all letters in the Fry List of 1,000 high frequency words, making it the 11th most frequent letter.
To access any of the worksheets below, just click on the link and download or print from your browser. Be sure to check out our bubble letter C printables too!