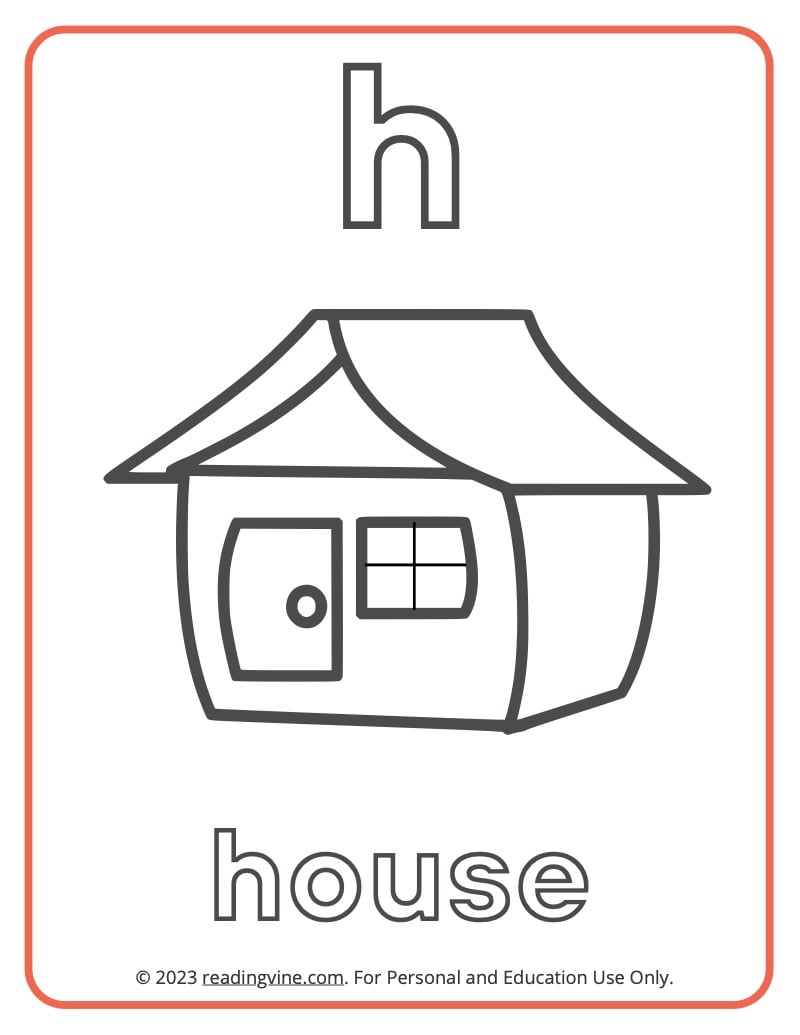 Have a look below at our printable letter H coloring pages for preschoolers!
As your preschooler works on coloring the letter H, encourage them to practice the sound of the letter with short CVC words that can help them recognize and connect it to familiar words. Begin with examples such as "hat", "hot", "hop", "hen", "hill", and "hug". Check out our CVC words worksheets for more practice ideas.
Introduce additional words like "hamster", "house", "honey", "hair", "horse", and "happy" to help them explore different ways the letter H can sound. You can also add some fun into the mix but finding H-words in books or look for items that start with the letter H at home or outside.
Remember to try and introduce some variety into your learning activities at home. It makes things more enjoyable and interesting for the student, and that helps them learn more!
Access the coloring sheets by clicking on the title, downloading, and printing! Don't forget to check out our other letter H worksheets and bubble letter H printables, with 19 different designs for crafts or coloring!