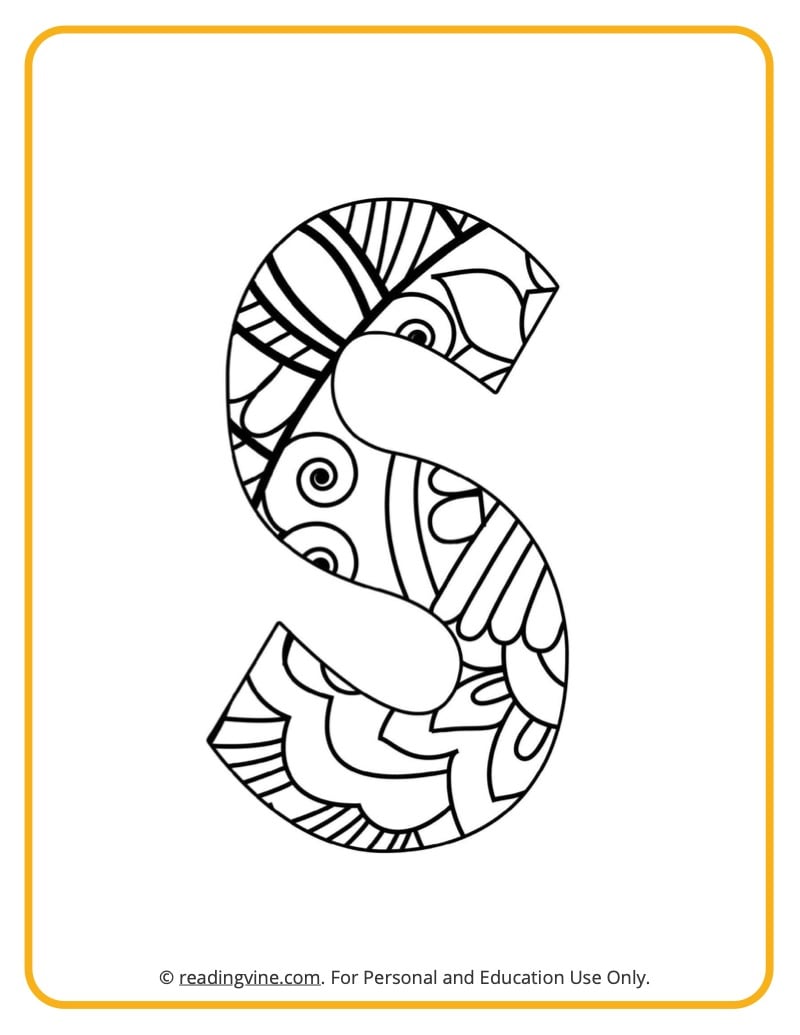 Below you'll find a collection of printable, Fun and simple letter S coloring pages for preschoolers!
While your preschooler colors the letter S, encourage them to practice sounding out the letter with simple words like "sun", "sip", "so", "sock", "sand", and "sad" to establish a strong foundation.
You can also talk about how words like "snake", "star", "spoon", "swing", "strawberry", and "squirrel" also include an S and practice that with them. Around the house, you can point out items that start with the letter S or even go on a walk and identify items like "sticks" or "sand".
As your preschooler grows more comfortable with the letter S, encourage them to practice blending sounds to form longer words too. A diverse and engaging learning environment is key to helping them learn and retain knowledge!
Simply click on the title, download, and print the coloring sheets below! Make sure to explore our other letter S worksheets and bubble letter S templates that can be used for crafts or coloring!