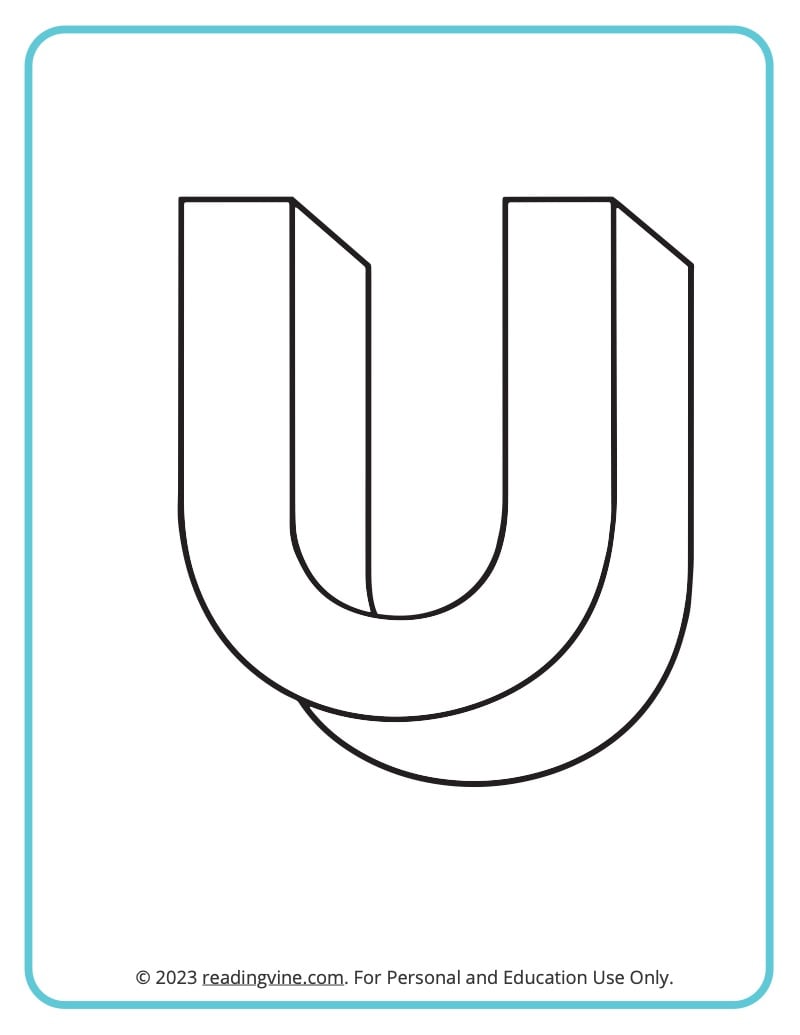 Below you'll find our preschool-focused letter U coloring pages for young learners!
As your child colors in the letter U, encourage them to practice saying the letter's sound with simple words that can help them recognize and associate it with everyday language. Start with words like "up", "under", "umbrella", "uncle", and "unit" to lay a solid foundation.
The letter U is also included in some fun words like "unicorn" and "unicycle" so that presents a good opportunity for learning.
Remember to mix things up and keep their learning activities at home enjoyable and interesting.
To get the coloring sheets, simply click on the title, download, and print them out! Also, be sure to explore our other letter U worksheets and U bubble letters!