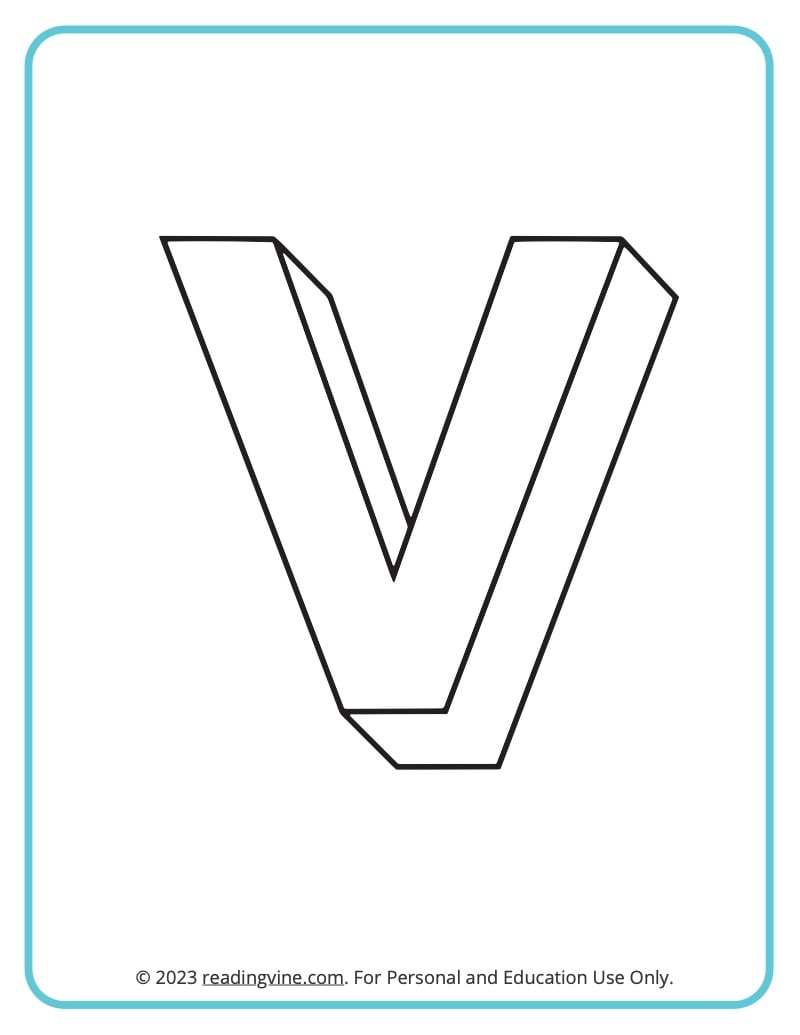 We've prepared several different letter V coloring pages below. Invite your little one to be creative with colors as they color in the different parts of the letter. This will also help them to improve their fine motor skills and hand-eye coordination.
As your preschooler colors the letter V, encourage them to practice saying the letter's sound with simple words, helping them recognize and associate it with everyday language. Try words like "vet", "van", "vine", "vase", "vote", and "vow".
You can also introduce other words such as "velvet", "violin", "village", "vacuum", "volcano", and "vehicle" to show how the letter V appears in different words.
As your child becomes more comfortable with the letter V, continue expanding their vocabulary with longer words, perhaps using the Dolch sight words as a reference. Try to add some variety to their learning activities at home, making the process enjoyable and interesting.
To access the printable sheets, click on the title below and download and print. Remember to take a look at our additional letter V worksheets and V bubble letters too!