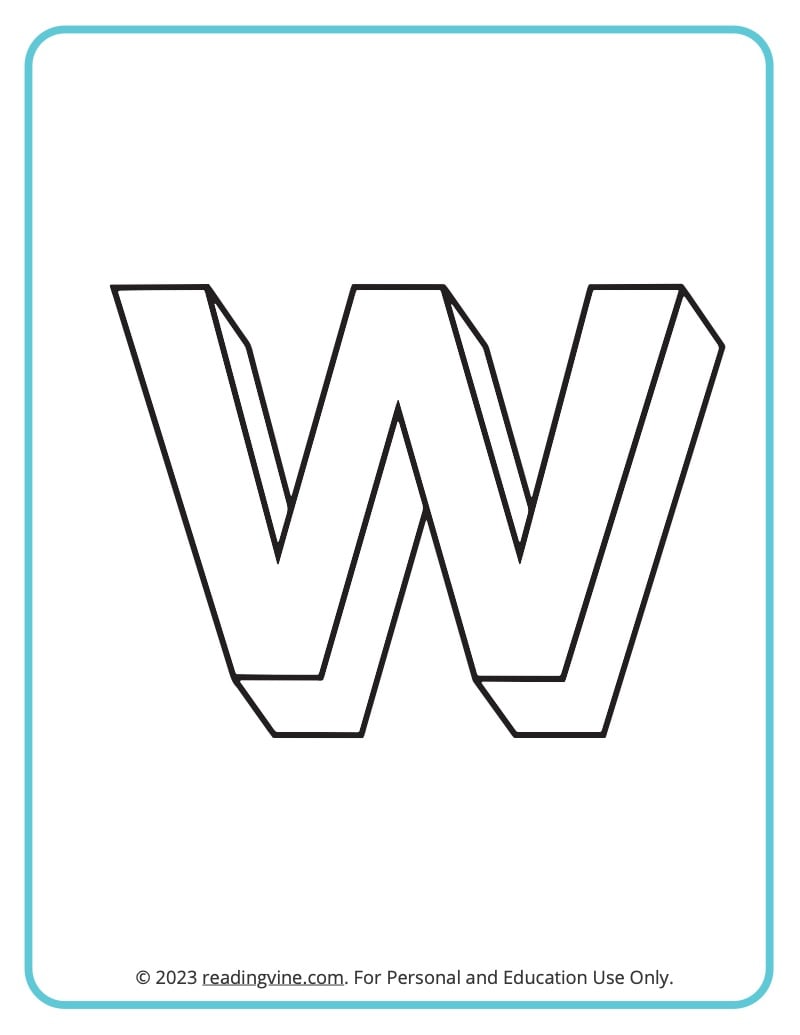 Help your preschoolers learn with these letter W coloring pages!
As your child colors the letter W, help them practice saying the letter's sound with simple words like "wig", "wet", "web", "wing", "win", and "wool". Most or all of these types of words can be found in children's books you can read with your child.
You will also want to Introduce more words such as "window", "whale", "wagon", "walrus", and "waffle" to further show how the letter W appears in different words. Think about opportunities to identify letter W items outside on walks with your child or student, or when reading a book at home.
Access the coloring sheets by clicking on the title, downloading, and printing! Don't forget to check out our other letter W worksheets and bubble letter W templates that include 19 different printable styles for coloring or crafts!