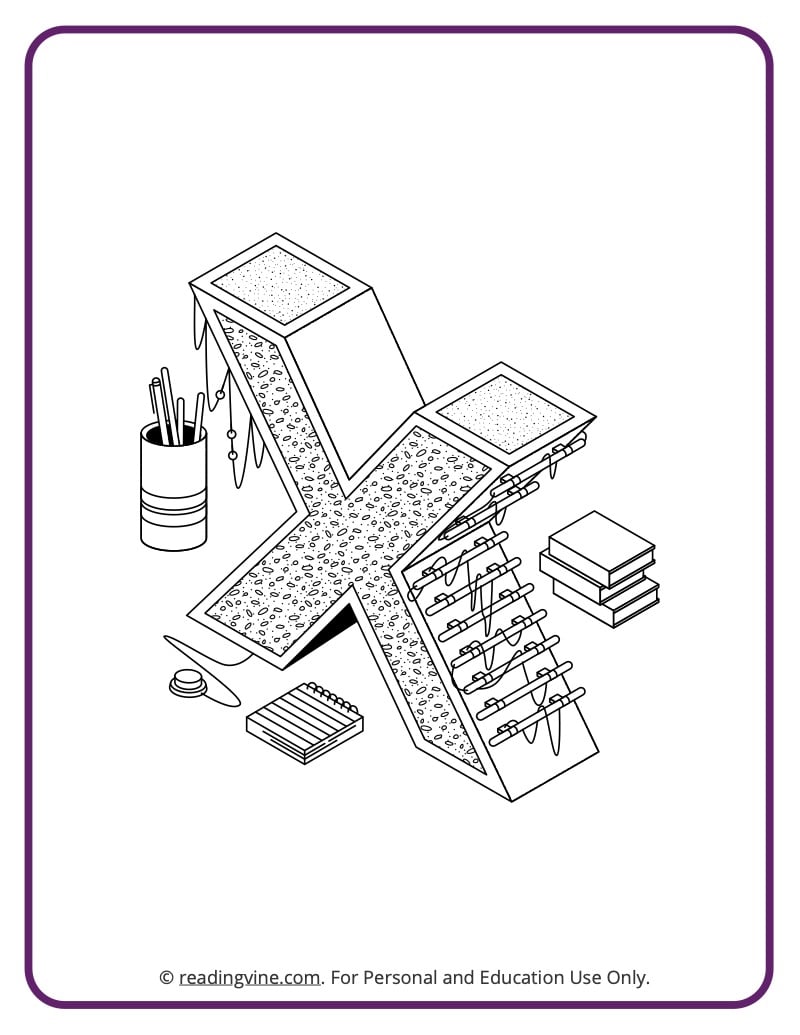 We've prepared a collection of printable Letter X coloring pages created with preschoolers in mind!
As your preschooler colors the letter X, encourage them to practice saying the letter's sound with simple words. Words like "box", "fox", "wax", "mix", "six", and "exit" are great to start with, and can help them to understand how the letter sounds and looks within a word.
X isn't common in words, so you might have to look around some. But, work on finding other words that include the letter X. For example, one of your child's friends might be named Alex or you might find items around the house that include the letter X.
Click on the titles below to download and print the coloring sheets, and be sure to check our our letter X worksheets and X bubble letters for more fun activities! Some other great resources include our CVC word worksheets, and sight word worksheets.