A Bike for Ben
Reading Comprehension Activity
Author: RV staff writer J.C.
Young Ben wants a bike like all his friends, but he has to wait. When he comes across one unattended, he has to make a big decision. Students will read this story and answer questions on the theme, character traits, and story details.
Topic(s): Realistic Fiction. Skill(s): Theme, Summary, Character Traits, Story Elements. Genre(s): Prose
Click for the passage & questions on one printable PDF.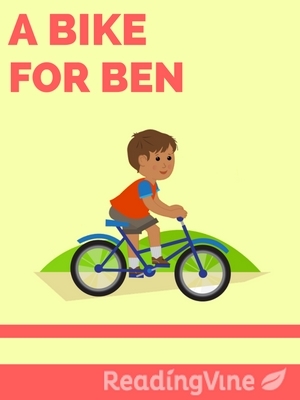 "Hey, Ben, let's go ride to the park," called Dion. He and Thomas were on their bikes and wanted Ben to come along.
Ben shook his head sadly. All of his friends had bicycles. He did not. Ben wished he had one so he could go riding with his friends. He used to have a tricycle when he was small, but he was much too big for that now. When he asked his mom for a bike, his mom said, "Not yet, Ben." She told him he had to wait until his birthday. Ben did not want to wait. He was feeling sad.
One day, Ben went to the park near his house. When he got there, he saw there were no other kids to play with – the park was empty. He was about to go back home when he noticed something. There was a nice blue bike near the swings. The bike was not locked up. There was nobody around. It would be easy to take the bike. Ben wondered if he should do it.
Ben touched the bike. If he took it, he would not have to wait until his birthday. He could ride with his friends. That would make him happy. He wanted to take the bike. What should he do?
Ben thought about it. This was not his bike. It belonged to somebody else. That kid would be very sad to lose his bike, Ben thought. He knew he would be sad if a kid took a bike from him. Maybe this was a bad idea.
Ben turned away from the blue bike. He decided to wait until his birthday. As he walked home, still without a bicycle, Ben felt happy.
Get the passage & questions on one printable PDF.