Louisa May Alcott: Novelist and Feminist
Reading Comprehension Activity
Students will read a passage about Louisa May Alcott and learn about the inspiration for her writing. They will also learn about her most famous novel and her support of women's rights. Students will then answer questions about themes, main ideas, and facts.
Topic(s): History. Skill(s): Summary, Context Clues, Main / Central Idea. Genre(s): Informational, Biography / Autobiography
Click for the passage & questions on one printable PDF.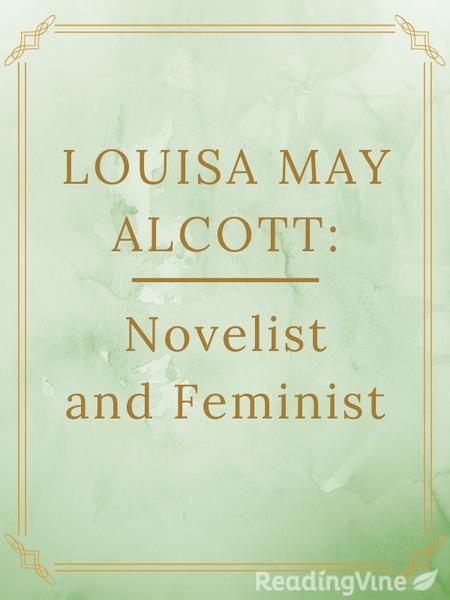 Writing was a means of escape for Louisa May Alcott. Through her words, she explored and chronicled the world around her. Her most famous novel, Little Women, was inspired by her own family life. A prolific writer and storyteller, she was the author of many novels as well as children's stories. She is considered a leading American writer of the 19th century.
Louisa May Alcott was born on November 29, 1832 in Germantown, Pennsylvania. Her mother, Abigail May, was a social worker and activist for women's rights. Her father, Amos Bronson Alcott, was a philosopher, teacher, and writer. Louisa was the second of four daughters. Her experience growing up with her sisters would be a key theme in her later writing.
As a young girl, Louisa lived in Boston and Concord, Massachusetts. Her father was her primary teacher. She also received educational lessons from Ralph Waldo Emerson and Henry David Thoreau. Emerson was a prominent writer, speaker, and poet. Thoreau was an influential writer, philosopher, and naturalist.
Both Emerson and Thoreau, along with Louisa's father, were members of the Transcendental Club. This was a group of philosophers and writers who believed in self-reliance and the power of the individual.
Louisa's family struggled financially throughout her youth. She was determined to help support her family. As a young woman, she worked as a seamstress, a teacher, and as a domestic helper. Writing became a way for her to creatively escape the pressures of her life.
She published her first book entitled Flower Fables when she was 22 years old. Hospital Sketches was published several years later. It is based on letters Louisa wrote to her family while serving as a nurse during the American Civil War. Hospital Sketches brought positive attention to her writing. Her audience of readers grew.
The publication of Little Women brought Louisa even greater literary success. The novel was originally published as two separate volumes in 1868 and 1869. The coming-of-age story follows the lives of the March sisters-Meg, Jo, Beth, and Amy. The book is semi-autobiographical as it is based in part on Louisa's own childhood and young adulthood. Like Louisa, the novel's main character (Jo March) is an independent thinker, free spirit, and writer. Little Women has been translated into more than 50 languages.
Louisa published two additional novels about the fictional March family. Little Men was published in 1871. Jo's Boys was published 15 years later in 1886. Louisa also wrote other novels and short stories for children throughout the 1870s and 1880s.
Louisa thought it was important for women to participate in public life. Like her parents, she believed strongly in women's rights. She was a feminist. In 1879, Massachusetts passed a law giving women the right to vote in local elections. Louisa was the first woman who registered to vote in Concord, Massachusetts. She also worked hard to encourage other women to vote.
Louisa May Alcott died on March 6, 1888. She is buried in Sleepy Hollow Cemetery in Concord, Massachusetts. Her mentors, Ralph Waldo Emerson and Henry David Thoreau, are buried nearby. This area of the cemetery is known as "Author's Ridge" because of the number of famous authors buried there. Like her mentors, Louisa May Alcott left a lasting mark on American literature.
Get the passage & questions on one printable PDF.