Nathanael Greene, the Youngest Brigadier General in the Continental Army
Reading Comprehension Activity
Nathanael Greene had aspirations to be an officer in the Continental Army in the American Revolution. The problem though was he had a limp. This didn't stop Nathanael. He studied books on military tactics and leadership and soon became an expert. His knowledge and dedication caught the eye of General George Washington. After reading the passage, students will respond to comprehension questions and questions on the theme.
Topic(s): Historical Fiction, History. Skill(s): Theme, Summary. Genre(s): Prose
Click for the passage & questions on one printable PDF.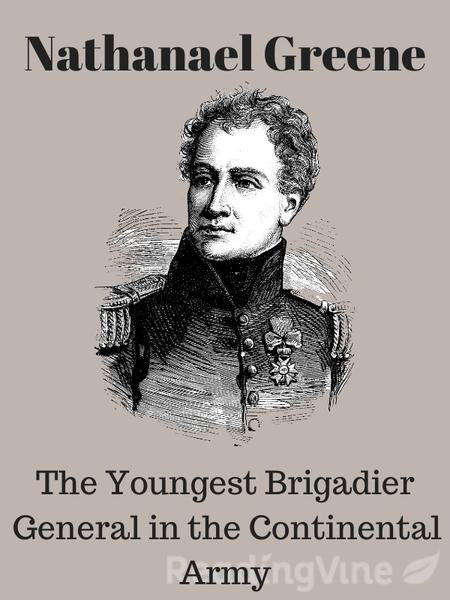 Nathanael took a deep breath and limped out of the room. "They denied my election as an officer. I didn't make it because of my stiff knee. The committee feels that an officer with a limp will appear weak to his men and to the enemy."
"Tough going, friend," said Jeremy. "Even though you helped form the Kentish Guard, they won't let you be an officer in it."
Nathanael slapped his leg. "It's okay, this leg won't stop me. I'll be a good soldier and a good officer one of these days."
Nathanael went home and took all his books on military tactics and leadership off the shelves. He piled them carefully on his desk. One by one, he carefully studied each book. He became an expert on leadership, war tactics, and military defenses.
The next year, 1775, Nathanael applied again for a commission as an officer. Because of his knowledge, this time he received it.
"Jeremy! Jeremy!" yelled Nathanael as he ran out of the room. "I got it. All my hard work did it. I've been commissioned. I'm the youngest brigadier general in the Rhode Island forces."
"Congratulations!" Jeremy slapped his friend on the back. "With your knowledge and patriotism, there'll be no stopping you."
A short time later, Nathanael was appointed to serve under General Charles Lee during the siege of Boston. The men and other officers were impressed with Nathanael's dedication and service.
After the army's victory at Boston, General Washington visited Nathanael. "Your service and expertise in military tactics as well as leadership has come to my attention. You're an excellent soldier. We need more officers like you. I'm promoting you to major general."
Pride welded up in Nathanael. He didn't expect such a promotion. "General, I'm honored to serve under you as major general. I will continue to prove my worthiness."
"Nathanael," said General Washington, "you have already proven your worth. I know you will continue to do so. You have a brilliant military mind. I intend to include you on matters of military strategy."
After General Washington left, Nathanael shook his head. "It started with books and a desire to achieve and serve. Hard work and dedication pays off."
Get the passage & questions on one printable PDF.