Spiff the Elf
Reading Comprehension Activity
Spiff is one of Santa's elves, but he isn't always cheerful. He has been working hard all year and would do anything for a tropical vacation. Students will read the story and answer follow-up questions about various story elements.
Topic(s): Science Fiction / Fantasy. Skill(s): Summary, Story Elements. Genre(s): Prose
Click for the passage & questions on one printable PDF.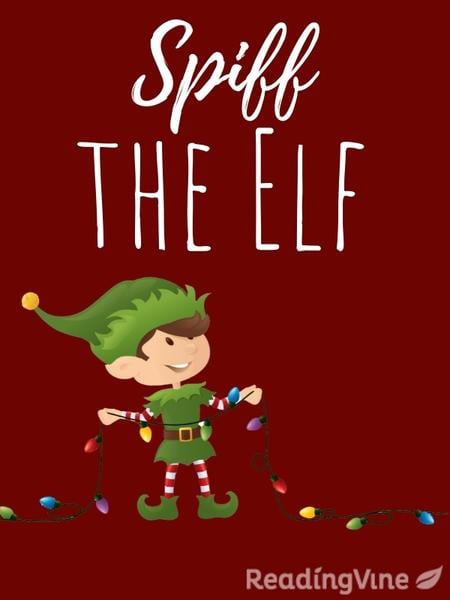 Spiff was a cheerful elf who lived at the North Pole. He worked hard all year to make toys. Spiff's job was in the paint department. Normally, he loved his work because he got to choose the colors for all the board games and the expressions to paint on the dolls' faces. In the spring and summer he had time to be artistic, but when fall arrived, things got very busy in Santa's workshop. He had to paint very fast and work very late into the night to make sure the toys would be ready for Christmas Eve.
Spiff was very tired of painting, and he was tired of the cold and snow at the North Pole. When he was allowed to take a break for lunch, Spiff spent his time looking at pictures of Florida on the internet. "I really need a vacation," Spiff sighed.
Spiff's friend Blip looked at the computer screen. "Why would you want to go to Florida?" he asked. "You live here."
"I don't want to move there," explained Spiff. "But I would like to see what Christmas is like in a place where it doesn't snow."
"It snows everywhere on Christmas," said Blip.
"I don't think that's true," said Spiff. "They have palm trees in Florida, and they only grow where it's warm."
"I don't believe you. Prove it!" Blip cried.
Spiff gritted his teeth. "I will! I'll sneak into a sack of these dolls and hitch a ride on Santa's sleigh tomorrow night. I'll be in Florida before you know it!"
And that's just what Spiff did.
It was hot and itchy in the sack full of dolls and toys, but Spiff was able to poke his nose out of the bag to look around. Santa's sleigh flew high over the ocean, but Spiff could see a long line of lights in the distance. "Next stop, Miami!" Santa cried.
Spiff was very excited to be in Florida. The air around him felt warm and smelled salty. Santa guided his sleigh toward a small, pink house with a palm tree in the front yard. There was no snow in sight, but the tree was wrapped in colorful lights.
"I knew it!" Spiff said. He quickly snapped a photo to prove that it's possible to have a wonderful Christmas anywhere in the world, even if there's no snow.
Get the passage & questions on one printable PDF.