Get the passage & questions on one printable PDF.
Author: Elizabeth T.
Jeremy loves his cat, Fletch. But one day he makes a big mistake that puts his pet in danger. Will he be able to fix it? Students will read the passage and answer follow-up questions about the plot and other story elements.
Topic(s): Realistic Fiction. Skill(s): Character Traits, Fact & Opinion, Context Clues, Main / Central Idea. Genre(s): Prose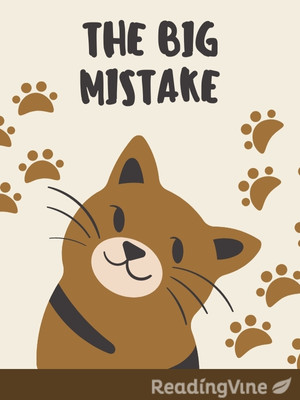 Jeremy likes to help his family with chores. He spends time playing with his baby sister while Mom cooks dinner. After supper, he dries the dishes for Dad. But Jeremy's favorite job is feeding Fletch.
Fletch is the family cat. He is brown and black, with tiger stripes across his back. Fletch lets Jeremy know he's hungry by bumping his head on Jeremy's legs.
One night after supper, Mom asked Jeremy to find Baby Suzy's doll. "I think she dropped it in the back yard this afternoon. She won't be able to sleep without it. Can you take a look before it gets dark?"
Jeremy opened the kitchen door and ran outside. The bright red doll was easy to find in the grass. Jeremy grabbed it and ran inside.
Later that night, Jeremy was ready for bed. He always said goodnight to Fletch before turning out the light, but Fletch wasn't in his room. Jeremy looked in the bathroom and hallway. Then he went downstairs.
Jeremy looked in the living room and dining room, but Fletch was not there. When he got to the kitchen, Jeremy began to cry.
Mom looked up from her tea. "Jeremy, you should be in bed! What's wrong?"
Jeremy gasped for breath. "The back door is open!" he cried. "And I can't find Fletch anywhere!"
Mom frowned. "I think you're right to be worried," she said slowly. "Fletch may slipped out the door."
Jeremy sobbed. "Fletch ran away and it's all my fault! I left the door open!"
Mom hugged Jeremy tight. They sat together until Jeremy stopped crying. "Cats are very smart," she said. "Fletch will probably come home for breakfast."
Jeremy had trouble falling asleep as he imagined all the ways a cat could get hurt outside in the dark. Then all of a sudden, the sun shone in his eyes, and it was morning.
Jeremy ran downstairs and went straight to the back door. He opened it wide, and there was Fletch, licking his paw to wash his face. Fletch looked at Jeremy and meowed. Then he slipped inside the door and walked straight to his food bowl.
Jeremy was so glad that Fletch was safe! He gave Fletch an extra scoop of cat food. "Next time I'll make sure I close the door nice and tight," Jeremy promised.
"Meow," said Fletch.
Reading Comprehension Questions
Get the passage & questions on one printable PDF.