The Iron
Reading Comprehension Activity
Betsy is tired of Dad telling her no. What will happen if she doesn't listen? Students will read the passage and answer follow-up questions about character and other story elements.
Topic(s): Realistic Fiction. Skill(s): Character Traits, Fact & Opinion, Story Elements. Genre(s): Prose
Click for the passage & questions on one printable PDF.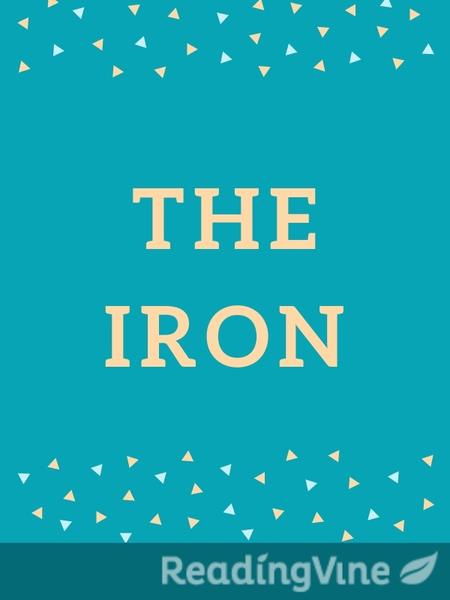 "Dad, can I play outside?" Betsy asked.
"No, Betsy, it's raining," Dad said.
Betsy was bored. Dad was doing laundry.
"Can we play a game?" asked Betsy.
"No," said Dad. "I'm doing chores right now."
Betsy was tired of Dad saying no. She looked at Dad. He was ironing clothes. The iron made a hissing noise. Puffs of steam leaked out of the iron when Dad used it to smooth the clothes.
"Can I help with the ironing?" Betsy asked.
"No," said Dad. "I don't want you to touch the iron."
Dad gathered the clean clothing and left the room. The iron was shiny and silver. Right now it was quiet. There were no more puffs of steam.
Betsy walked to the ironing board to take a closer look. The iron seemed easy to use. Why did Dad always say no?
Betsy thought about picking up the iron. Dad said no. Betsy knew she should listen, but she was very tired of hearing the word "no." She felt mad when Dad wouldn't let her do things.
Betsy reached out a finger toward the iron. Dad was in the bedroom. He would not know if she touched the iron. She would not use the iron. She only wanted to touch it.
Betsy pressed her finger on to the shiny, silver part of the iron. She screamed and pulled back her hand. Then she clapped her hands over her mouth. What if Dad heard her? She would be in trouble!
But Betsy's finger hurt very much. The iron was so hot! Her finger was red, and it was starting to get puffy. She put it in her mouth. Betsy began to cry.
Dad came back to the ironing board. "Betsy, what's wrong?" asked Dad.
"Nothing," Betsy said. She knew she had been wrong to touch the iron.
Dad looked at Betsy. Betsy looked at the floor. Dad hugged Betsy and said, "Let's go get some ice cream."
Betsy's finger felt better against the cool ice cream bowl. Dad never said anything about the iron. Betsy never touched it again. She also knew that next time Dad said no, she would listen.
Get the passage & questions on one printable PDF.