Get the passage & questions on one printable PDF.
Wyatt has a new coat for the winter, but so far it has been too warm for him to wear it to school. He'll soon get his wish when the weather turns. This reading passage includes the following Dolch sight words: why, cold, doesn't, snow, and coat. Students will read the passage and answer follow-up questions about vocabulary and other story elements.
Topic(s): Realistic Fiction. Skill(s): Fact & Opinion, Context Clues, Story Elements. Genre(s): Prose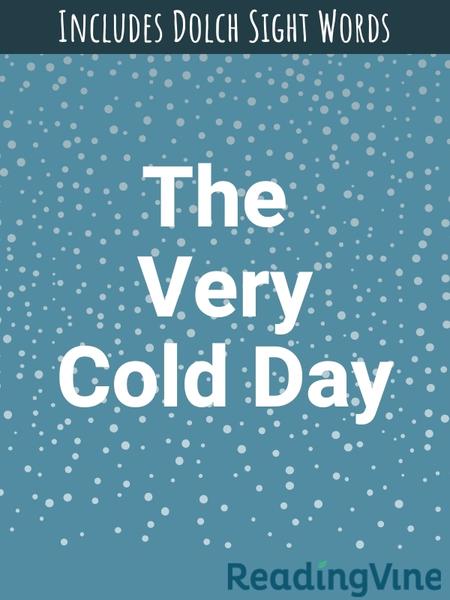 Wyatt was seven years old. He was in second grade. Each September, his mom took him shopping to buy new clothes for the school year. Wyatt didn't like shopping much, but this year he was excited about his winter coat.
Wyatt's new coat was red-orange. The inside was lined with blue and green plaid. The coat had brown buttons that looked like shiny little sticks. The coat was very thick and warm.
But the best part of all was the hood. The hood was trimmed in fluffy, brown fur. When Wyatt pulled the hood over his head, the fur kept his cheeks very warm.
Wyatt couldn't wait to wear is coat to school. He waited all through September and October. Halloween and Thanksgiving had come and gone, but still it wasn't cold enough for his new coat.
"Why doesn't it get cold enough to snow?" asked Wyatt.
"Be patient," Mom said. "There's a time and a season for everything."
It was now December, and Wyatt was counting the days until the first day of winter. Maybe then it would be cold.
One morning, he woke up to bright sunshine gleaming through his window. His windows looked funny, though. They were blurry and hard to see through, as if someone had painted them with frost.
Wyatt went downstairs for breakfast. "Open the door and look outside, Wyatt," Mom said.
Wyatt looked out the window first. The grass was no longer green, but gray. It was covered in frosty ice crystals that had formed overnight.
Wyatt watched as a small bird flitted through the air and landed at the edge of the birdbath. The bird's feathers were puffed up all around him, making him look much fatter than a regular bird. The bird bent to drink from the water. He tapped his beak and looked confused. The water in the birdbath had turned to ice. After a few more taps, the bird flew away.
Wyatt opened the back door and was hit by a blast of very cold air. He shivered and shut the door.
Wyatt felt a little sorry for the thirsty bird, but he had to smile. It was finally cold outside! He ate his breakfast and got ready for school.
"Don't forget to wear your warm coat, Wyatt," Mom said.
Wyatt was very excited. He put his coat on and buttoned it up. He pulled the warm fur hood over his head. This time when he opened the door, he didn't feel cold at all.
Reading Comprehension Questions
Get the passage & questions on one printable PDF.