Get the passage & questions on one printable PDF.
Author: John Muir
Chapter V passage: After arriving in California in 1868, naturalist John Muir joined a group of shepherds taking a flock of sheep to pasture in 1869. The journey took him into the Sierra Nevada mountains for the first time. Muir kept a journal of this trip which he published in 1911. This passage tells of Muir's encounter with a wild bear. After reading Muir's account, students will answer questions on the plot and the language.
Topic(s): Adventure / Thriller, History. Skill(s): Summary, Context Clues, Figurative Language. Genre(s): Journal / Diary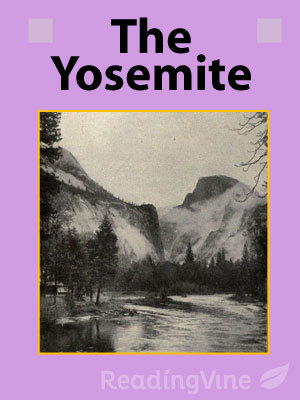 Famed naturalist John Muir went with a group of shepherds into the Sierra Nevada mountains in 1869. The shepherds were taking their flock to summer pasture. It was Muir's first trip into these mountains, and he would return many more times. This passage is from his diary of the trip.
—————————————-
July 21, 1869
Sketching on the Dome-no rain; clouds at noon about quarter filled the sky, casting shadows with fine effect on the white mountains at the heads of the streams, and a soothing cover over the gardens during the warm hours.
Saw a common house-fly and a grasshopper and a brown bear. The fly and grasshopper paid me a merry visit on the top of the Dome, and I paid a visit to the bear in the middle of a small garden meadow between the Dome and the camp where he was standing alert among the flowers as if willing to be seen to advantage. I had not gone more than half a mile from camp this morning, when Carlo, who was trotting on a few yards ahead of me, came to a sudden, cautious standstill. Down went tail and ears, and forward went his knowing nose, while he seemed to be saying, "Ha, what's this? A bear, I guess." Then a cautious advance of a few steps, setting his feet down softly like a hunting cat, and questioning the air as to the scent he had caught until all doubt vanished. Then he came back to me, looked me in the face, and with his speaking eyes reported a bear near by; then led on softly, careful, like an experienced hunter, not to make the slightest noise; and frequently looking back as if whispering, "Yes, it's a bear; come and I'll show you." Presently we came to where the sunbeams were streaming through between the purple shafts of the firs, which showed that we were nearing an open spot, and here Carlo came behind me, evidently sure that the bear was very near. So I crept to a low ridge of moraine boulders on the edge of a narrow garden meadow, and in this meadow I felt pretty sure the bear must be. I was anxious to get a good look at the sturdy mountaineer without alarming him; so drawing myself up noiselessly back of one of the largest of the trees I peered past its bulging buttresses, exposing only a part of my head, and there stood neighbor Bruin within a stone's throw, his hips covered by tall grass and flowers, and his front feet on the trunk of a fir that had fallen out into the meadow, which raised his head so high that he seemed to be standing erect. He had not yet seen me, but was looking and listening attentively, showing that in some way he was aware of our approach. I watched his gestures and tried to make the most of my opportunity to learn what I could about him, fearing he would catch sight of me and run away. For I had been told that this sort of bear, the cinnamon, always ran from his bad brother man, never showing fight unless wounded or in defense of young. He made a telling picture standing alert in the sunny forest garden. How well he played his part, harmonizing in bulk and color and shaggy hair with the trunks of the trees and lush vegetation, as natural a feature as any other in the landscape. After examining at leisure, noting the sharp muzzle thrust inquiringly forward, the long shaggy hair on his broad chest, the stiff, erect ears nearly buried in hair, and the slow, heavy way he moved his head, I thought I should like to see his gait in running, so I made a sudden rush at him, shouting and swinging my hat to frighten him, expecting to see him make haste to get away. But to my dismay he did not run or show any sign of running. On the contrary, he stood his ground ready to fight and defend himself, lowered his head, thrust it forward, and looked sharply and fiercely at me. Then I suddenly began to fear that upon me would fall the work of running; but I was afraid to run, and therefore, like the bear, held my ground. We stood staring at each other in solemn silence within a dozen yards or thereabouts, while I fervently hoped that the power of the human eye over wild beasts would prove as great as it is said to be. How long our awfully strenuous interview lasted, I don't know; but at length in the slow fullness of time he pulled his huge paws down off the log, and with magnificent deliberation turned and walked leisurely up the meadow, stopping frequently to look back over his shoulder to see whether I was pursuing him, then moving on again, evidently neither fearing me very much nor trusting me. He was probably about five hundred pounds in weight, a broad, rusty bundle of ungovernable wildness, a happy fellow whose lines have fallen in pleasant places. The flowery glade in which I saw him so well, framed like a picture, is one of the best of all I have yet discovered, a conservatory of Nature's precious plant people. Tall lilies were swinging their bells over that bear's back, with geraniums, larkspurs, columbines, and daisies brushing against his sides. A place for angels, one would say, instead of bears.
Reading Comprehension Questions
Get the passage & questions on one printable PDF.