Plural & Irregular Plural Nouns Worksheets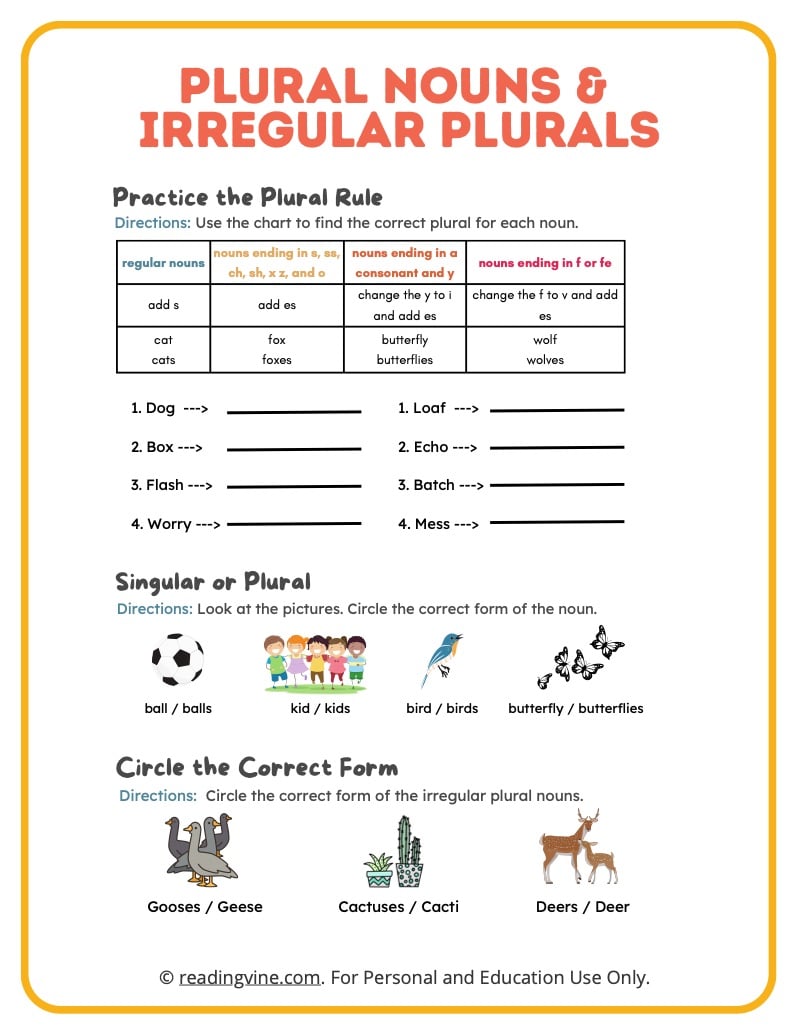 Below you'll find out plural and irregular plural worksheets. It varies, but typically, students start learning about plurals around first or second grade, when they've built a foundation in basic reading and writing skills.
In this section, we've put together a variety of worksheets to help students practice and master the art of forming plurals. We've introduced regular plurals, which generally follow the simple rule of adding an -s to the end of a word (e.g., cat becomes cats, and house becomes houses). However, there are some exceptions to this rule, such as words that end in -s, -x, -z, -sh, or -ch, where we typically add -es instead (e.g., bus becomes buses, and church becomes churches).
Next, with irregular plurals, some nouns will change their spelling entirely (e.g., man becomes men, and tooth becomes teeth), while others don't change at all (e.g., deer remains deer, and sheep stays as sheep).
Here's an easy chart that explains the different rules:

Plural & Irregular Plural Nouns Worksheets