Predicate Adjectives Worksheets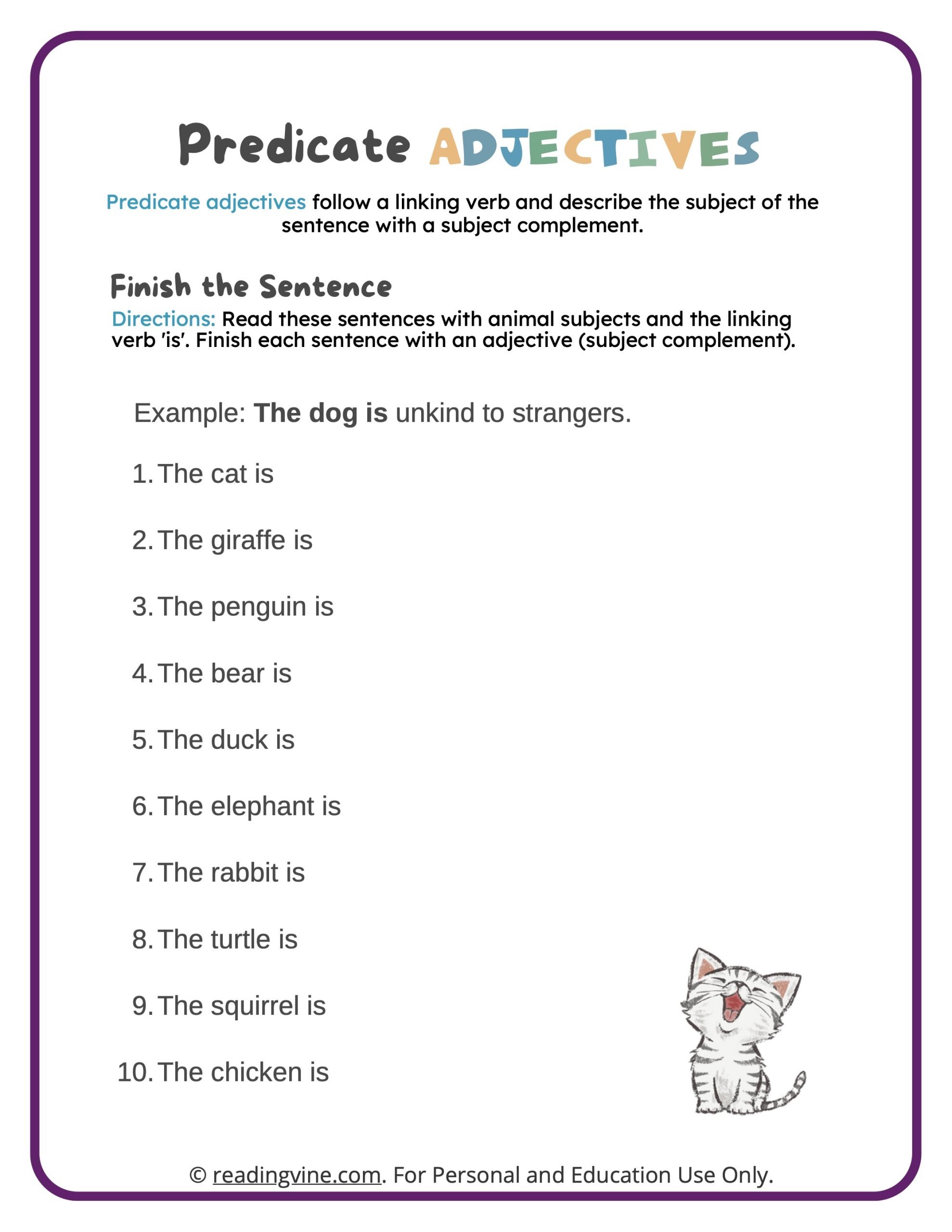 These adjectives are fun! Predicate adjectives are adjectives that appear after linking verbs like "am," "be," "being," "become," "seem/s," "is," "are," "was," or "were." These adjectives describe the subject of a sentence. For example, in the sentence "The flower is beautiful," the word "beautiful" is a predicate adjective because it tells us more about the flower. Work with your students to practice recognizing these adjectives in our printable predicate adjectives worksheets found below.
Predicate adjectives add detail and intrigue to writing. When describing characters in a story or objects in a picture, writers can use predicate adjectives to add detail, intricacy, and specificity. This can make reading much more fascinating to the reader! Encouraging students to incorporate predicate adjectives in their speaking and writing will enhance their descriptive skills and make their language more expressive.
Predicate Adjectives Worksheets
Scroll To Top