Preschool Sight Words Worksheets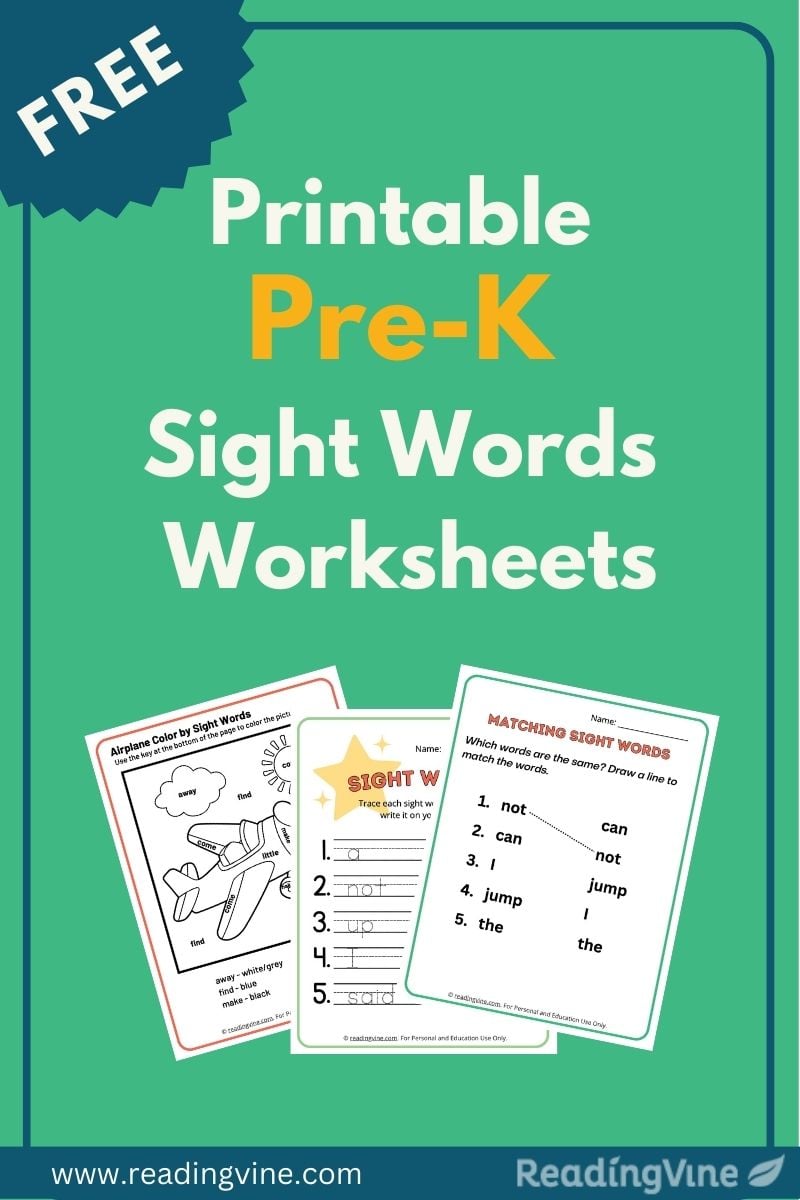 Welcome to our collection of preschool sight words worksheets, perfect for use in the classroom or at home! You'll find a variety of activities designed to help little ones learn sight words like "a," "look," "see," "and," "go," "make," and many more. Our resources include sight word flashcards, tracing, matching, cut and paste activities, sight word bingo, and so much more. We've got worksheets for each grade level too, so don't forget to explore them all!
Sight words, or high-frequency words, are super important for preschoolers as they build the foundation for reading skills. By learning words like "the," "away," "help," "me," and "three" by sight, kids can read more smoothly and confidently. Teaching sight words early on is a great way to set up little learners for success in reading and prepare them for more advanced levels.
To make learning sight words extra fun, try incorporating them into daily activities and games. How about playing "I Spy" with words like "big," "here," "my," "to," and "blue"? Or maybe a sight word scavenger hunt around the house? Encourage kiddos to use sight words in their writing and storytelling too. Keep in mind that practice makes perfect, so the more they see and use words like "can," "in," "one," "up," "come," and "is," the better they'll get at recognizing and reading them!
As your preschooler gets more comfortable with sight words, feel free to introduce new words and activities to keep them engaged and learning. Combining sight word recognition with phonics lessons can help them develop a well-rounded understanding of the English language. By working on these skills, you'll set the stage for successful reading experiences and a lifelong love for learning.
To access our printable preschool sight words resources just click on any of the links below!
Happy sight word teaching!
Preschool Sight Words Worksheets and Printables