Proper Adjectives Worksheets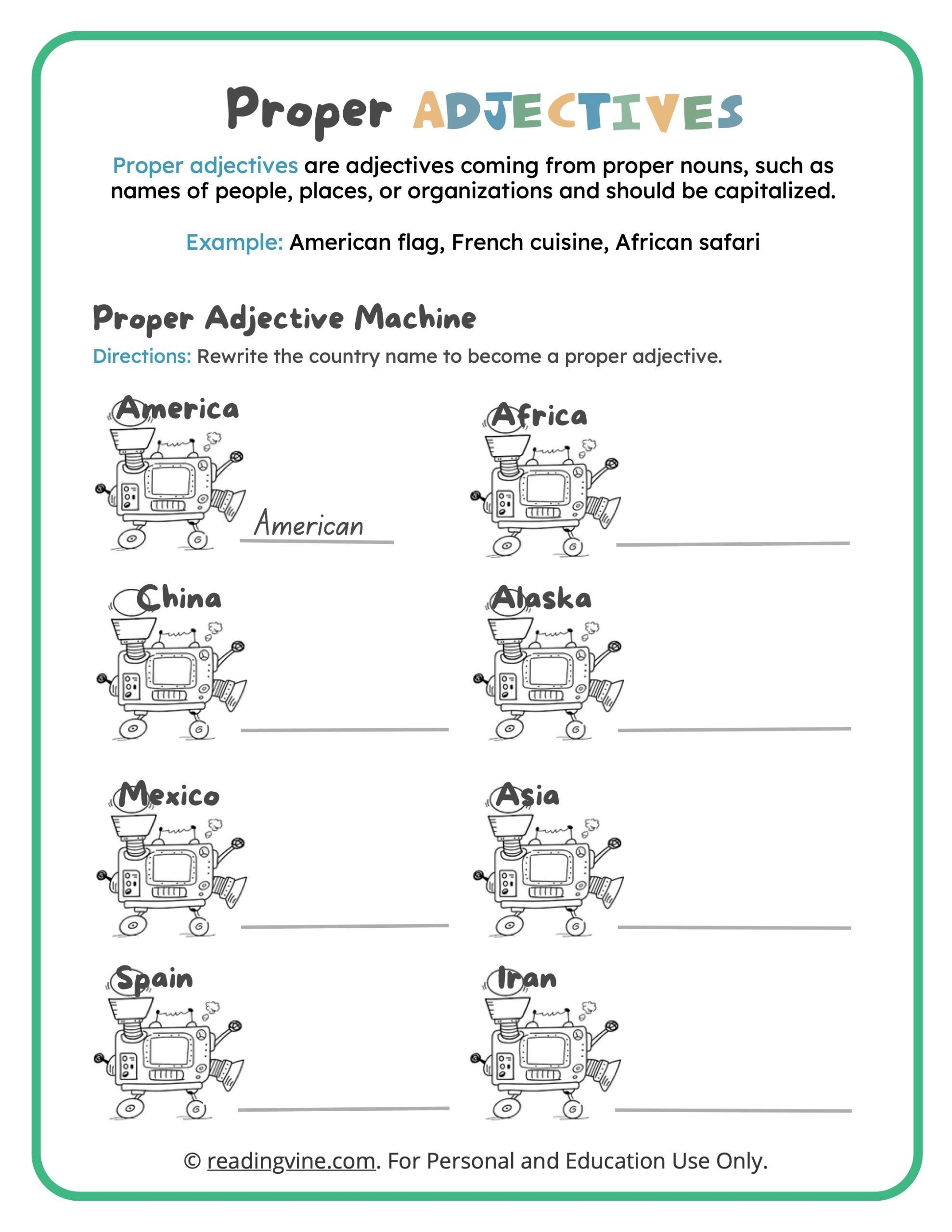 Proper adjectives are a unique group of adjectives that are derived from proper nouns, which are the names of specific people, places, or things. Proper adjectives can be spotted easily because they start with a capital letter, just like proper nouns. Let's see how they look and sound in our printable proper adjectives worksheets!
An easy way to begin is by thinking about one's family history. If you have relatives who once lived in Italy, you might describe yourself as Italian. The word "Italian" is a proper adjective which comes from the proper noun, "Italy." The same could be true for "African," which comes from "Africa." In addition, the term "Pacific Islander" is a proper adjective that is used to refer to people from a certain region of the world.
People's names sometimes become proper adjectives. In the cases of three famous authors– William Shakespeare, George Orwell, and Franz Kafka– their writing styles and stories became so famous that their names eventually became proper adjectives. To describe a story as "Shakespearean," "Orwellian," or "Kafkaesque" tells readers something about the genre, mood, or elements of that story. When a name becomes a proper adjective, this can also be referred to as an eponymous adjective.
Proper Adjectives Worksheets
Scroll To Top