Story Elements Anchor Chart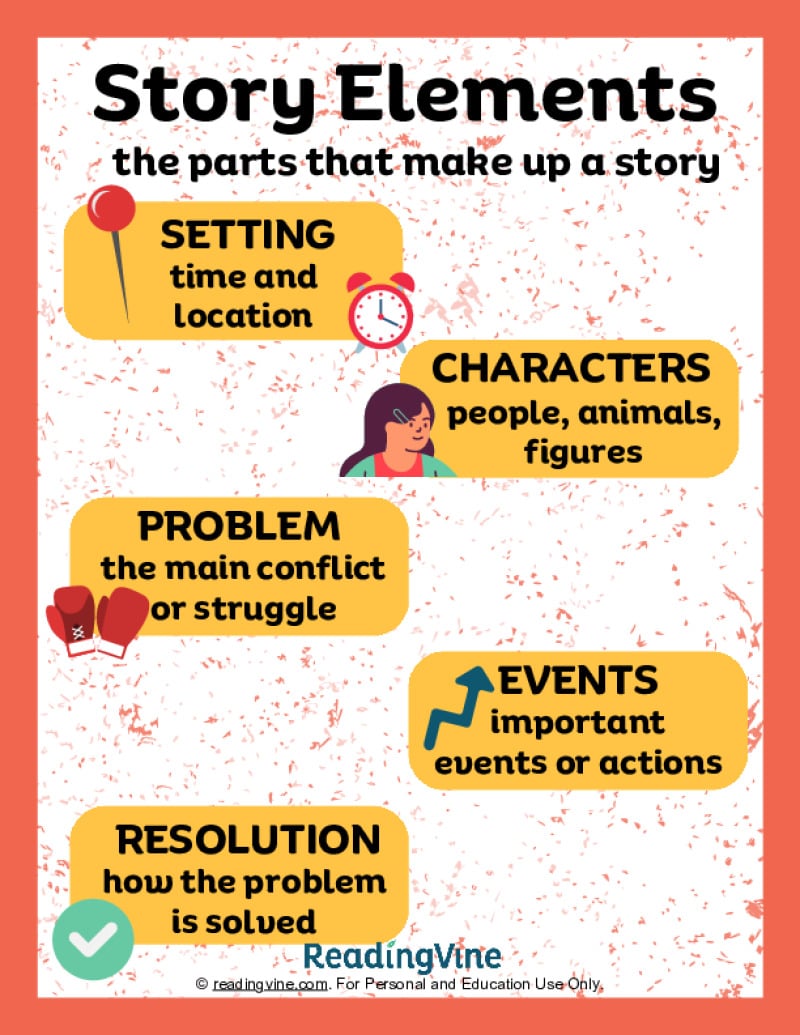 Below you'll find printable story elements anchor chart resources. As both readers and writers, it's important to understand story elements. This can help readers comprehend the depth of work that goes into crafting a story and provide multiple avenues for analysis. With characters, setting, symbols, and themes, there's much to consider and learn. As learners grow, analyzing story elements becomes more essential as their investigation and dissection of texts deepen. Additionally, the analysis of story elements is a significant part of really connecting with a text. The various elements can facilitate empathy, stoke creative thinking, and allow readers to uncover hidden meanings that they can relate to, internalize, and find inspiration in.
When exploring story elements, it's important to:
identify and discuss story elements through insightful conversations
use multi-sensory techniques to analyze the different elements
infuse opportunities for bot independent reflection and collaborative learning experiences
utilize creative approaches to make the different elements relevant and rigorous
By learning more about story elements across different genres, learners are sure to enjoy and develop as both readers and writers!
Story Elements Anchor Chart Resources
Scroll To Top