Text Features Anchor Chart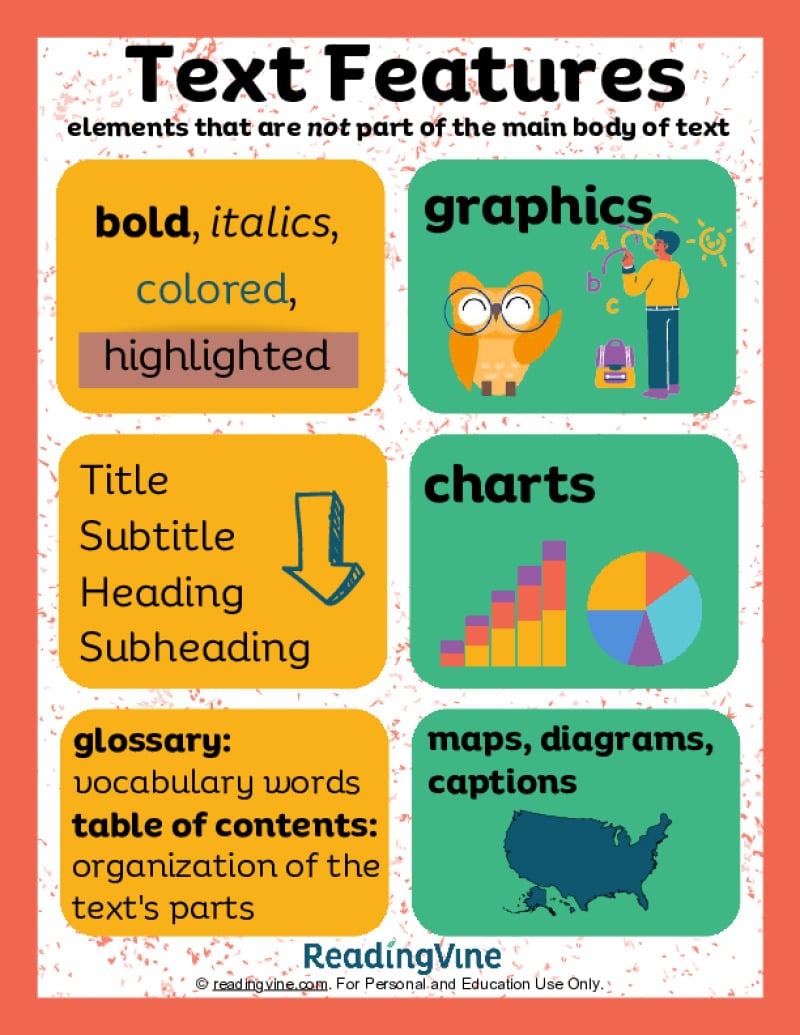 We've created helpful text features anchor chart resources below. Text features can sometimes be overlooked as we read the main body of a work, but these figures, diagrams, headings, and other elements are meant to help us understand the organization of a piece or provide us with a visual representation. These components offer an alternative, extended, or enhanced way of understanding information and are critical for differentiation and reading skills that allow us to process what's included in a work.
To make the most out of analyzing text features, always:
explore text features explicitly; review the different types of fonts, figures, and features to help students understand what to look for before they read and as they read
start with simple text features and then review more complex ones; like other skills, a foundational understanding is essential
make time for previewing and independent exploration; provide students with a few minutes to look at the text rather than read it– this is great for shorter and longer works!
note recurring text features in certain genres to understand purposes and effects
Text feature analysis can significantly aid a learner's understanding of each feature's purpose and enhance their overall literacy skills. Make time to highlight the importance of text features with each and every reading that includes them.
Text Features Anchor Chart Resources