Text Structure Anchor Chart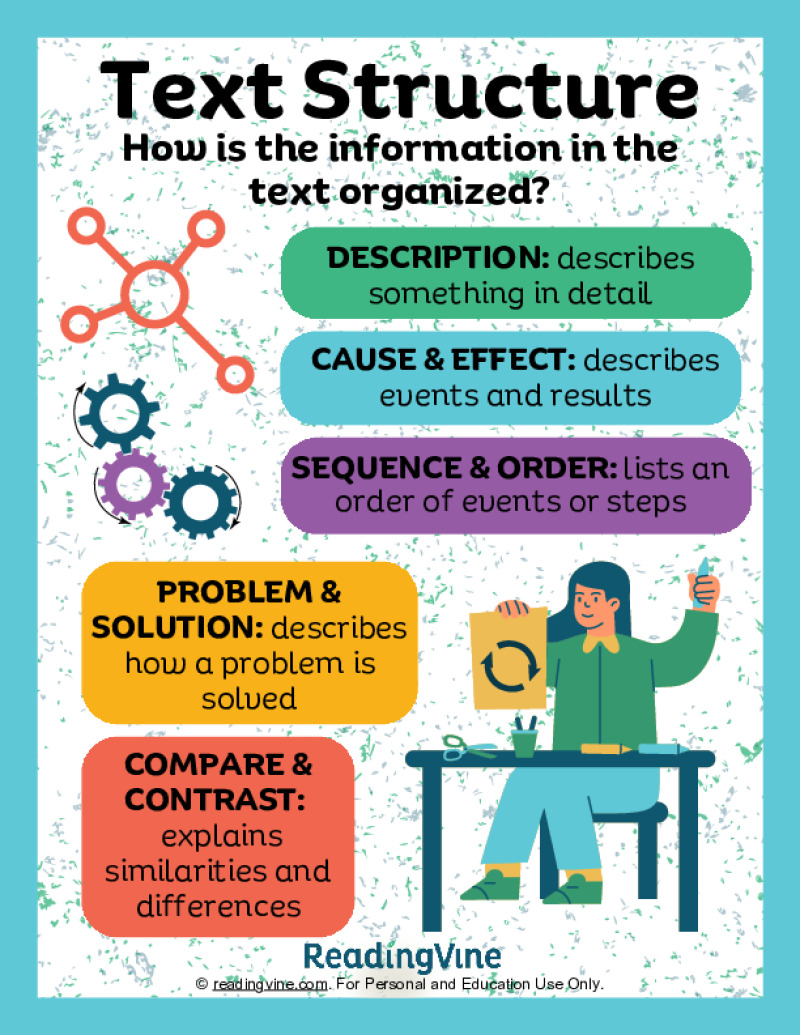 Welcome to our text structure anchor chart resource page. When we analyze a story or any other text, it's easy to become focused on the characters or information that's relayed. However, anticipating and understanding a text's structure is a critical skill that can make approaching genres, especially nonfiction, more meaningful.
Text structure refers to the organization of information within a text. Recognizing these patterns helps readers comprehend content more effectively and can also serve to illuminate an author's purpose for writing a particular piece.
To evaluate a text's structure, look for the following clues:
the text or author's purpose, goal, or anticipated audience
text features that support a specific structure
relationships between events
conclusions asserted by the text
As always, active engagement with the text can help learners understand different structures more readily. Additionally, learners are encouraged to explore different genres to enhance and diversify their skills.
Text Structure Anchor Chart Printable Resources
Scroll To Top