Can Cats Be Service Animals?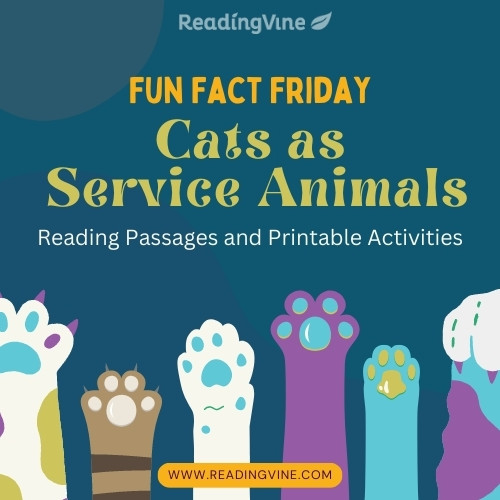 But where's the cat? She's working! Dogs receive a lot of attention as service animals, but cats can be trained as well. Let's get our claws into this one. Each Fun Fact Activity Packet contains one article, multiple choice questions and extended activities. For the earlier grade levels, there are several different options that connect learners to the idea that friendly felines can be of great assistance to those in need. For the upper grade levels, there are options for empathy-building and tasks that focus on inclusivity. For instance, one task brings a connection to the United Nations' global Sustainable Development Goals and how the use of cats as service animals can reduce inequality. Finally, the upper grade level activity packet also includes a connection to digital and social media literacy, directing students to investigate and consider a world where service animals appear more regularly in schools or in the workplace.
Fun Facts About Cats Activity Packets
This printable activity packet includes 3 different worksheets: reading comprehension worksheet with multiple choice questions, a writing activity, and drawing activity.
This printable activity packet includes 5 different types of worksheets, such as: reading comprehension and multiple choice, writing activity, group projects and more.