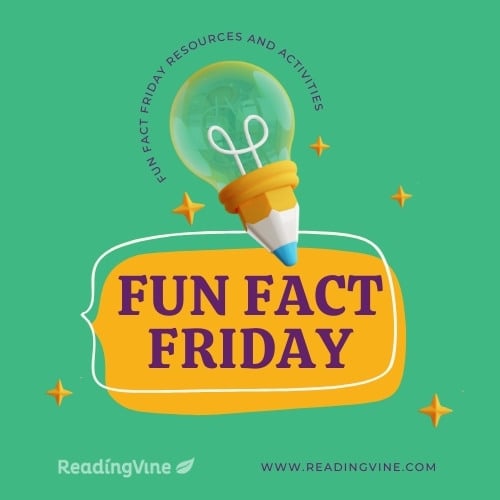 Happy Fri-Yay (or whichever day these Fun Fact activity packets suit your needs)! We're ready for the weekend, but also excited to ignite learners' curiosity and engagement with our collection of Fun Fact Friday Activity Packets. With so much to learn and so much fun to have, you can look forward to each week bringing exciting new insights about our topics of all kinds!
With the long week behind you, it's time for Fun Fact Friday. From the waddling wonders of penguins to the elusive elegance of butterflies, our carefully curated packets offer an immersive and meaningful experience that both younger and older learners can enjoy. We've tailored our offerings to cater to different age groups. Each Fun Fact Activity Packet includes an engaging reading, followed by an assortment of multiple-choice questions that challenge comprehension and critical thinking. However, the excitement doesn't end there! From an assortment of writing tasks to hands-on projects to 21st-century tasks that foster innovation and digital literacy, we've crafted a one-stop, ultra convenient resource that facilitates joy, learning, and growth. Interested in talking more about the United Nations Sustainable Development Goals? Us, too! Hoping to integrate more opportunities to discuss digital literacy and digital citizenship? We're dialed in!
As an educator, you can choose which lessons to use, adapt, or even save for later. As always, it's a best practice to preview materials to ensure that they fit your learners' needs and interests– there's much to choose from, so enjoy your exploration of these incredible resources!
Let Fun Fact Friday Activity Packets become a welcome and exciting part of your weekly routine. Watch minds blossom and learners dive into the depths of knowledge with enthusiasm. Are you ready to turn Fridays into a celebration of learning? The fun awaits!
Fun Fact Friday Activity Packets