Dolch Sight Words Flash Cards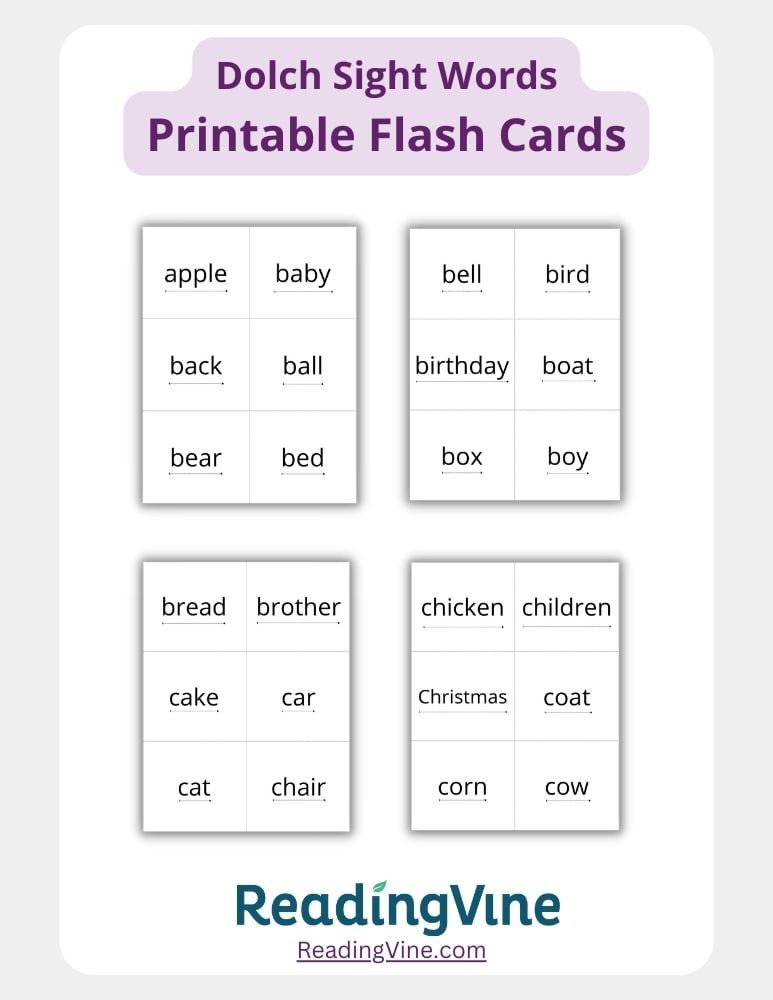 Sight words flash cards are a great way to reinforce learning. Below, you'll find flash cards for Pre-k through 3rd grade, including the 95 Dolch Nouns. To add some variety, shuffle the flash cards between sessions to keep your young learner on their toes! Please also check out our noun worksheet maker, Fry sight word flash cards and sight word bingo cards too!
Dolch Flash Cards by Grade
There are several engaging ways to teach your child or students using Dolch flash cards. Here are a few tips to get you started:
The first is the traditional way to use flash cards, which is to mix the cards up and then ask your child to say the word shown. Be sure to mix them up between sessions.
This one is a bit more engaging for children. Place 5 or 10 flash cards face up on the table. Then, say one of the words and ask the student to point at the right word. After a few times, you can have some fun here saying a word that isn't on the table. This gives your student the opportunity to say, "hey, that word isn't here!".  Optionally, you can then ask the student to find the word in another stack.
Combine flash cards with reading. Similar to the idea above, place 5 or 10 cards on the table. When reading a book, pause on one of the words and ask your child/student to find that word on the table. This is a great way to relate how words are used within a sentence.
Flash Card Printing Tip:
Consider printing cards on heavier weight card stock and even cary the colors some. This allows you to more easily mix up cards and handle them like a regular card deck.