Printable Sight Words Bingo with different grid sizes and 30 bingo cards per game
Sight word bingo is a fun, interactive experience for students that also helps to reinforce vocabulary skills. We've put together several different printable sets for all of the different Dolch sight words that include 30 card variations and call sheets. There are 3×3, 4×4, and 5×5 grid cards with some that include basic designs and others that include a more colorful look! Just download them using the link below and print! If you find these useful, please let your fellow teachers or parents know about our resources. Be sure to check out our sight words worksheets for all grades, and Dolch sight word flash cards and Fry sight word flash cards too. You should also check out ABCYA's bingo games for kids if you're looking for some additional ways to teach with bingo.
Kindergarten Sight Word Bingo
1st, 2nd & 3rd Grade Bingo with Sight Words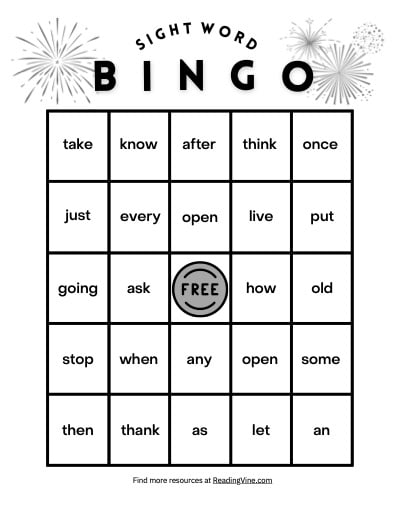 Here's a 1st grade Dolch set with 5x5 grids and call sheet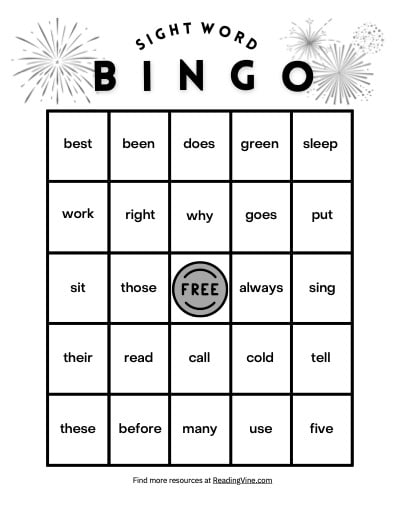 Here's a 2nd grade Dolch set with 5x5 grids and call sheet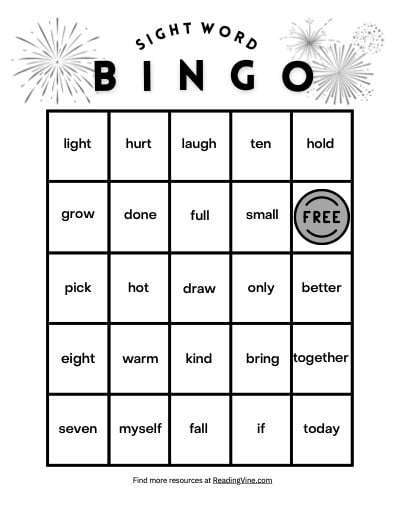 Last but not least, the 3rd grade dolch words. 30 bingo cards and call sheet.
Dolch Nouns Sight Word Bingo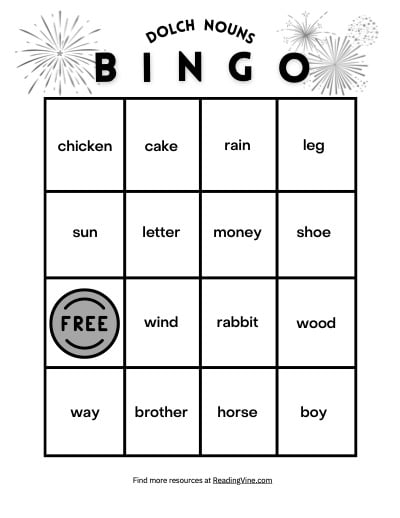 There are 95 total Dolch nouns. Here's a 4x4 grid bingo game and call sheet.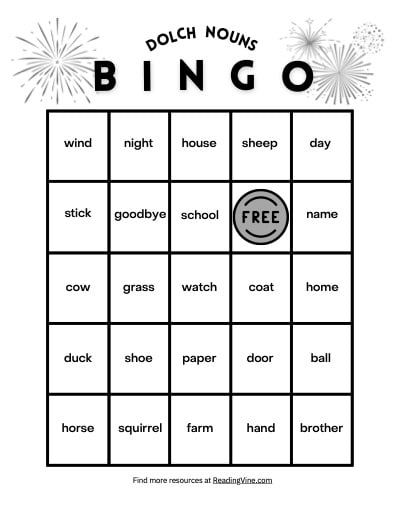 Also for the Dolch nouns, this is a 5x5 grid.