Irregular Past Tense Verbs Worksheets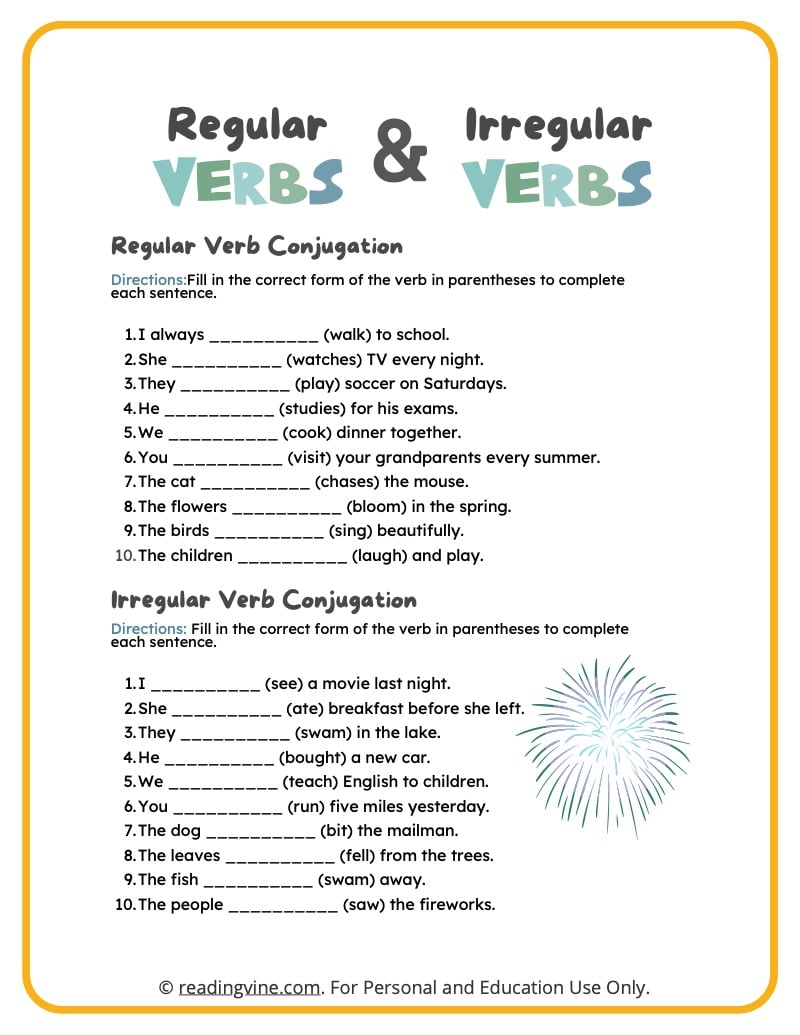 Below you'll find our printable irregular past tense verbs worksheets to use in class or at home. Irregular verbs are verbs that do not follow the regular "-ed" rule when forming their past tense. They have unique past tense forms that need to be memorized. Examples of irregular verbs include:
The past tense of "begin" is "began"
The past tense of "swim" is "swam"
Students typically start learning about irregular verbs in the early years of their English education, around elementary school. As they progress, they gradually learn more irregular verbs and their past tense forms.
Irregular Past Tense Verbs Worksheets