SupportED Series: Goal-Setting and Gratitude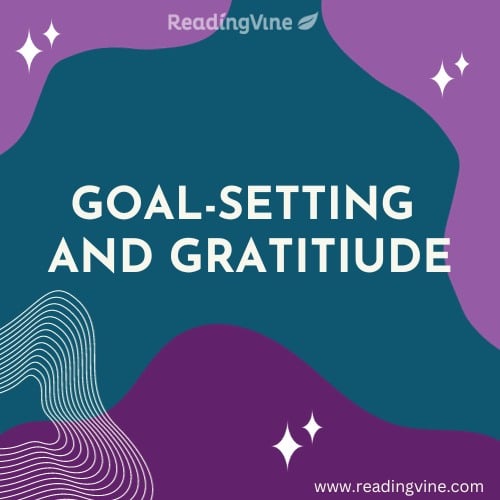 The new school year can bring excitement, nerves, and an adrenaline rush that will no doubt leave you ready for bedtime just after dusk. However, setting professional goals can be a great way to anchor yourself in passion projects and pursuits that can really re-ignite or spur love for your profession. We know this is much easier said than done and not every day, or achieving every goal, can guarantee magic, but designing purposeful professional goals can acquaint you more regularly with the vim and vigor of your best days as a teacher.

As educators, setting goals can help us achieve that with renewed passion and purpose. Consider these categories as launch pads to give you something to look forward to and hopefully fall in love with:

Infusing Creativity: Injecting creativity into your teaching is a surefire way to infuse joy into
your daily classroom routine. Setting creative goals, such as designing innovative lesson
plans, incorporating unique learning tools or elements into your curriculum, or exploring new
teaching methods, can spark enthusiasm in both you and your students. When you see
your creative ideas come to life and witness your students' engagement and excitement,
you'll feel a sense of accomplishment and more than likely— your students will catch on,
too. If you've ever wondered to what degree students absorb or respond to your energy,
know that they do (and will!) notice. Feeling a little daunted by the task of creating? Don't
forget about the people who can assist you in executing these plans: instructional coaches,
mentors, or your favorite lunch bunch can help you work through the details and logistics. In
turn, you can inspire one another!

Implementing Technology: Of course, embracing technology is essential for effective
teaching. Setting technology-related goals, such as mastering a new educational software
or integrating interactive platforms into your lessons can open up new avenues for
engagement and learning. Not sure where to begin? The web is a wonderful place filled with
clever teachers who love to share their hacks, best practices, and mesmerizing joy-sparking
strategies.

Refining Pedagogical Practices: We all encounter challenging subjects or topics that test
our teaching abilities. Setting a goal to master these areas not only demonstrates your
dedication but also instills a sense of pride. Consider your best options for professional
development, professional learning communities (either virtually or in-person), or
recommended reads. Remember, even a little time at a workshop could go a long way in
arming you with the strategies and resources to enhance your practice.

We hope that this year emboldens you to take a transformative journey, whether it be small
or large, and that the experience will rekindle or stoke your passion for teaching.
Resources: https://www.edutopia.org/article/3-ways-administrators-can-support-teachers