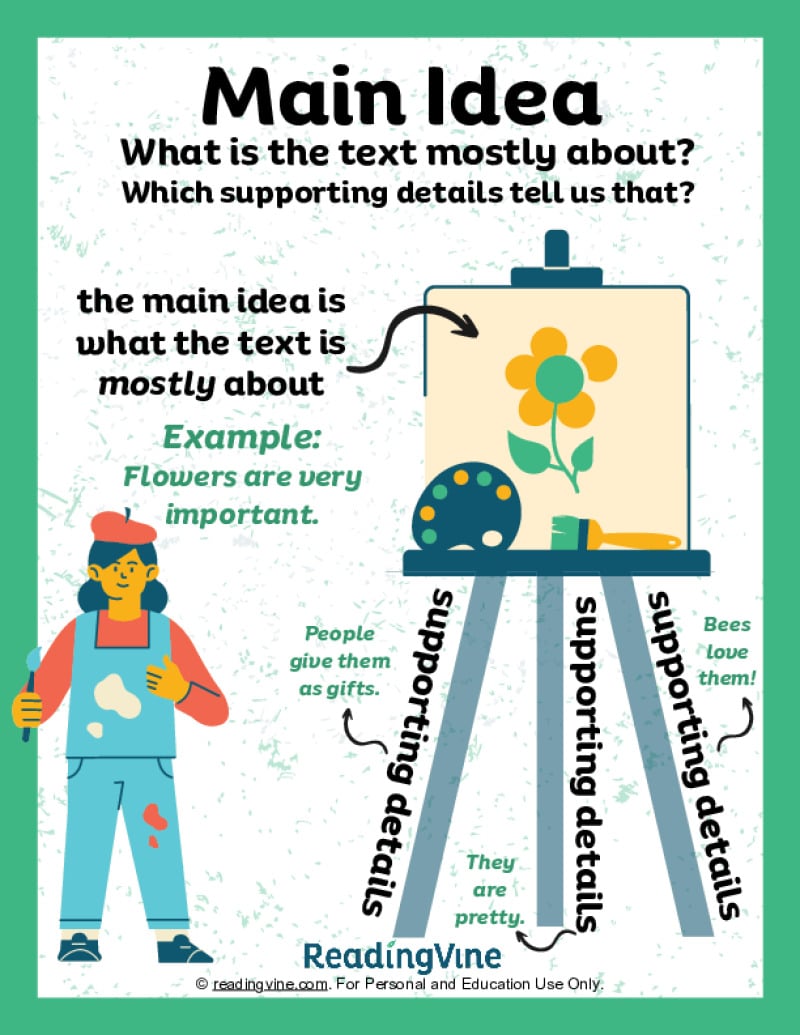 Welcome to our main idea anchor chart resources! Analyzing a text for the main idea is central to literacy development. From the time learners are very young, all through their schooling and into real-world reading experiences, it's important to understand the main idea of a text. This can be achieved by reviewing the text's details and even previewing the text's most essential features– like titles, headings, and subheadings.
To make the most out of main idea analysis, always:
encourage active reading; listening, highlighting, and taking small notes in the margins of a text can help a reader interact with that passage and aid comprehension skills
model main idea analysis for students: read a text aloud and determine, based on the details, a main idea LIVE for your learners; share your thinking aloud as you go
read across genres, including articles, poems, nonfiction, stories, and essays to enhance skills and note patterns
consider the context and author's purpose to unveil the main idea.
Always begin the journey of analyzing the main idea with smaller texts or segments or portions of a larger work. This will allow students to narrow their focus and digest text into small bits that they can then analyze for the main idea. Remember to direct students back to the details of the text to build their confidence in choosing and articulating or writing the main idea.
Main Idea Anchor Chart Resources
Scroll To Top