Parts of Speech Anchor Chart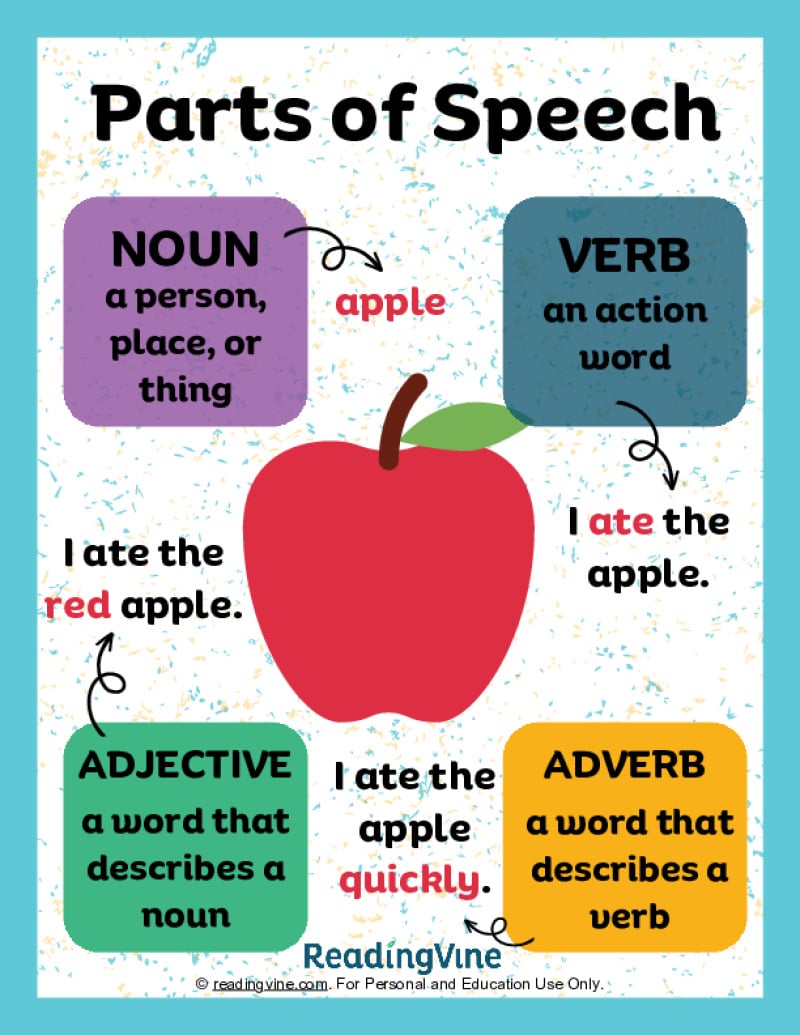 We've created some helpful parts of speech anchor chart resource below. Parts of speech allow us to categorize words based on their function in a sentence, like nouns, verbs, adjectives, and more. Understanding the difference between these terms can enhance language skills related to both reading, writing, and overall vocabulary development. Knowing the parts of speech can also build a learner's confidence as they approach more challenging literacy skills in their educational careers.
To make the most of studying parts of speech, it's important to:
make the review of parts of speech part of regular, daily or weekly practice and vocabulary instruction
identify and discuss the roles of nouns, verbs, adjectives in a sentence
utilize visual cues like color-coding or symbols to help students easily identify the different parts; this is also useful for students who are learning English as a new language or learning a World Language
Make sure to post anchor charts related to parts of speech in places that are clearly visible, including in online spaces, if preferred. Having regular access to these terms and examples can aid a learner's ability to retain the purpose of each part of speech. As you learn new vocabulary or explore grammar skills, be deliberate about continuing teaching and learning about each part of speech and how they function.
Parts of Speech Anchor Chart Printable Resources