100 Days of School Project Ideas for Kindergarten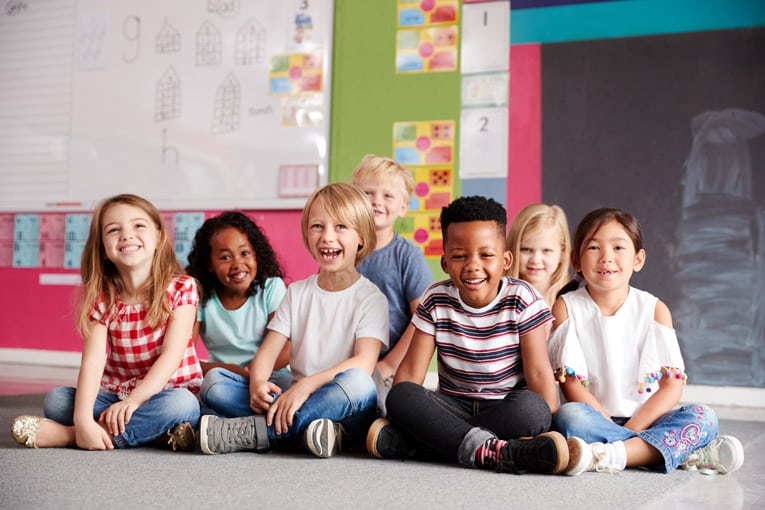 Is your child's "100 Days of School" project giving you 100 headaches and problems? Don't fret! There are all kinds of cool things you can do to help your child count their way to the 100th day and create something that is perfect for the school project. Read on to gain some fun 100 Days of School project ideas for kindergarten!
100th Day of School Project Ideas
100 Day Caterpillar
Visit your local dollar store to pick up some pom poms. Usually sold in a generous pack, your child can clue one fuzzy ball after the other, snaking it all around a large piece of colorful (but sturdy) poster board. Once they have one hundred glued together, allow them to add a face to the front and label the poster with a cute title such as, "Crawling Through 100 Days."
For the Lego Lovers
Many parents get frantic over finding 100 items. While they can probably pick at least a hundred off the floor on any given day, they may not be easy to put together for a project. If your child loves Lego, have them draw a large, bubbled 100 on poster paper and bust out the hot glue gun. Have them pick out some leftover pieces to projects and help you arrange them inside each digit of the number.
Winter Wonderland
Because the 100th day takes place in the midst of winter, you can easily access snowflake stickers. Allow your child to create a winter-inspired scene of their choice and fill the background with 100 snowflakes-easy to count, fun to decorate!
100 Days Smarter Sweater
Is your little sweetie a hundred days smarter? For sure! Why not cover a sweater or long-sleeved top in 100 Smartie candies? Grab some candy and a hot glue gun to perfectly position each candy and deter them from munching on some throughout their day!
Make the Hundredth Day O-fish-al
Sometimes, it's hard to come up with 100 days of school project ideas for kindergarten. But, there are so many fun ways to celebrate your child's 100th day – even with snacks! If it's officially the hundredth day, make it truly o-fish-al by creating a large fishbowl on a piece of poster paper and have your child count out colorful goldfish, which they can glue in the bowl.
100th Day Self-Portrait
Provide your child with an abundance of colored construction paper and patterned paper. Ask them to cut out a shape for the face, as well as facial features and a shirt. Position it on a piece of paper so that it looks like a self-portrait. Add lots of white cotton balls for hair, and don't forget a pair of glasses to help them show what they predict they will look like at 100 years of age.
A Hand for A Hundred
One hundred days of school certainly deserves a round of applause. Trace your child's hand on colorful construction paper and position it on a large presentation board. Count by 5's and repeat the process until you have 100 fingers accounted for. Now, that's certainly something to clap about!
As you can see, there are plenty of 100 Days of School project ideas for kindergarten! When the hundredth day rolls around, don't start scrambling for projects to make. Consider a project from above to represent 100 awesome days of learning, regardless of your child's age or grade level.
Scroll To Top